an incoming high school student, what is best graduation gift?

Philippines
March 24, 2012 11:16pm CST
hello there mylotters! it is march once again and it is the time for graduations. My boyfriend's sister is graduating from her elementary years. I was not able to attend the ceremony because I was having duty. what could be a nice graduation gift for a 12 year old girl. she is not into make ups and dolls but is into computer games. any suggestions please guys. thank you for the help

5 responses

• United States
25 Mar 12
I think the best gift to get your boyfriend's sister for her graduation from elementary school would be a giftcard to her favorite store. This way, she can buy what she wants. I know when my daughter was that age, she loved to go to the mall and when there was an occasion, such as a birthday, she would thrive on getting a mall giftcard. Also, another one of her favorite stores was Target. This way, she can get what she wants, as they have everything. Hope this helps.

• Philippines
29 Mar 12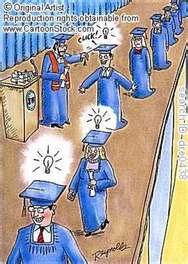 hi there razzles! you are right. after her graduation we went to the mall and ate and she went to a store of her choice which was all about anime and she was looking very interested in all the things there. if i can go back to that mall i will surely ask if they have a gift card that I can purchase. thank you


• United Arab Emirates
25 Mar 12
yes i think same way, gradustion gift should says what you want to say and your taste as well as the taste of the girl, so you have to see what she likes and wants mostly to be able to choose one, i like for example ipod now adays, or new 3g mobile things like that, or neckless, or a trip to a nice place in the sea or plane, there are many nice things to do but it depends on the money, on you and on her. so good luck to know what to buy, its hard decide but when you chose the right one you will be nice.

• Philippines
29 Mar 12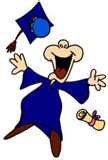 hello there lifes! thank you for the suggestions that you enumerated. going to a nice place is a good idea so we can get away from the city and be with nature but then it is expensive. maybe i will look for a gadget that i can give as gift to her. thank you and happy mylotting


• Philippines
25 Mar 12
I can't think of the best gift for her, since she's only 12 years old and not interested in dolls or make ups. But you mentioned that she's into computer games, maybe if you have a big budget, you can buy her a psp, or second hand netbook? But I think it's too expensive for a gift, maybe buy her a cheap but good quality cellphone, with games already installed. Nowadays, you can buy brand new cellphones for only $10. I'm sure it would be much appreciated since children today are so much into technology.

• Philippines
29 Mar 12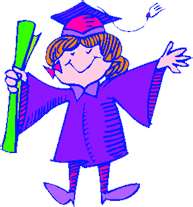 hello there chezka! yes, she does have a phone but does not have games on it. maybe I can ask how much it is to download games on her phone. I hope it is not quite expensive

i know she will be happy becuase when she gets bored while riding to school she has something to play with


• United States
25 Mar 12
Does she have a facebook and if so does she use the games there? If so you could get her a gift card that would allow her to use it on any number of the games. She would enjoy it I think. If not you could maybe just give her a few dollars for her to use as she wishes. Money is usually a graduation gift here in the USA.

• Philippines
29 Mar 12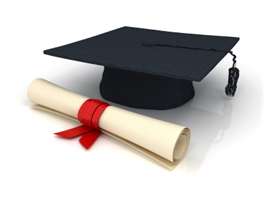 hi there somecowgirl! yes she does have facebook and she plays a lot of games there. i did not know that there are games that need to be paid. I might as well check it out so that I will know the price of the game cards. thank you for the idea! happy mylotting


• Philippines
26 Mar 12
A techy girl, eh? Buy her a PSP, she'll love it. Or if she's into online gaming, you should look for a better video card for her computer, if she has one. That way, she can play all the online games she wants without lagging.

If she doesn't have a computer, you should at least buy her an accessorie related to whatever she's playing. E.g. A bracelet or a keychain..etc