one cup of coffee for one nice morning!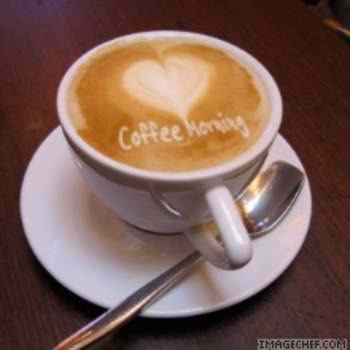 Philippines
March 29, 2012 8:20pm CST
I love drinking coffee every morning in the office. It keeps me relaxed and ready for work. specially today, i'ts quite cold here in the Philippines. it's raining frequently every night. sometimes I consume 2 cups of coffee every day. one in the morning, one in the afternoon. can you suggest some foods that is nice together with coffee.
7 responses

• Philippines
30 Mar 12
I also love coffee. I was a coffee addict. But since I got pregnant I stop drinking coffee everyday. I just do it occasionally. But I still love it.

• Philippines
30 Mar 12
when i was pregnant, I also stopped drinking coffee. Until then I started working, I used to drink coffee everyday.

• Philippines
30 Mar 12
I always have Pinoy bread (pandesa) in the morning together with a cup of coffee. I normally put some margarine and deep it on my coffee. I know for some it is quite unpleasant but I know here in our country it is our way to eat the pandesal. You can match with rice cakes too.



• Philippines
30 Mar 12
yeah! It taste good to deep the (pandesal) in coffee. But unfortunately i don't have pandesal here at work LOL!

• Philippines
30 Mar 12
Biscuits is okay with me. I like coffee.I do have one before leaving the house and another one when I arrived at the office before I start working.Sometimes another one in the afternoon to wake me up and take away boredom at work.


• Philippines
5 Apr 12
Whenever I think of coffee, I think of corn muffins, or cinnamon rolls and cheese rolls. I also drink one cup of coffee in the morning and it makes me feel refreshed than not having one. And like you, sometimes in the afternoon, it's also nice to take some coffee. When it's a hot afternoon, I just make ice coffee.


• India
30 Mar 12
Just my mom's strong flavored coffee is enough for me. Without it I just feel too blank to see what's happenning,