I believe in angels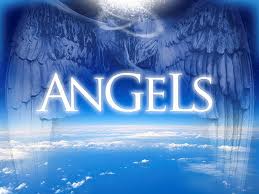 United States
April 2, 2012 6:14pm CST
when you say i believe in angels that is a bold statement, but i truely do believe in angles, i know i had quite a few watching over me when i was a teen.. i had several incidents that were bad situations and all i can say is angels were watching over me or i would not be here now.. seems no matter the situation i always made it home safe and unharmed.. and i know that i was very lucky.. and at times i could feel the presence of angels around me.. do you believe in angels ? why or why not? do you have a story to share ?
9 responses

• United States
4 Apr 12
if you would have asked me this a few years ago i would have most likely said no i dont because i never had proof and all i saw was heartache and pain around. a year ago my mind was changed.... last april my aunt and my kids were going out to take them to see the easter bunny and it was storming but nothing to bad. the kids were having a good time and my aunt bought them both a head band from a store that was next to the book store where the easter bunny was. when we came out of there the winds had picked up and the rain was harder and colder than it was before so she decided she would take us home. we were at a stop light and the lightning took the light out for about 5 min and since there was a cop there we didnt run the light. of course at this point we were mad at the light but it may be what saved our lives. when we got close to my house i some some clouds going in circles and a few things in the sky. my aunt ran the light and i called my husband and told him "be outside grab a kid and run to the house we are on the way and we are almost there" we said "i love you and see you soon". after that we thought we were running from a tornado but come to find out we ran straight into one. we were lucky enough to turn down a road and some debri hit her car but we turned to the 1st house with cars and it was an older couple who let the 4 of us come inside. they had toys for the kids and cookies and gave us some water. they were really nice and they took us (strangers) in from the weather. while we were there we find out that "lowes" was destoyed and my husbands mom was there working. i didnt get my husband until 11:00 that night and he was so relieved to hear from us and i didnt know if it had gone that way. i believe there was someone watching over us all that day and after that i had reason to believe that there were angels and that they are the reason we made it out ok and that his mom who after seeing the devistation shouldnt have made it out ok was safe and sound. we have never had a tornado my whole life and this was a life changing event.

•
3 Apr 12
Angels do exist and I believe in them. They have protected me and when I feel sad, I believe that God sends his angels to cheer and give hope by directing certain incidents to my favor. Once when I fell down the stairs, I felt as if an angel were in my presence helping me not to hurt myself. I've always felt angels are around those who believe in God and He uses them at times when we most need them.

• United States
5 Apr 12
i feel the very same way.. and ive been having a rough few days lately and im praying every day that God will help me get thru it and be ok.. and today when i pray,i am going to ask God to send an angel with me on my trip.. to protect me from harm as im not feeling well and in about an hour i have a very important appointment to go to that i cant miss.. i will travel to another town.. take care hun and be safe as well

• India
3 Apr 12
That's a true and innocent statement . I do believe in angels and the holy spirit . I have experienced their immense contribution in my life . In times of crisis and sickness I always felt that they remained so near me and protected me as well as helped me to overcome the difficult situations .

• United States
3 Apr 12
im really glad to hear that you believe in angels and that even though you cant see them you experienced enough in your life to know it was from God and his holy angels.. i hope and pray that he keeps protecting us each day and keeps us all safe and i hope my angels are smiling as they watch over me now.. as i have a really good feeling right now..

• Makati, Philippines
3 Apr 12
I also believe in angels. They are messengers of God.

• United States
3 Apr 12
yes they are messengers of God.. and he gave us them becasue he loves us and so they can protect us from harm..in our time of need... but there are some people who will just never believe in angels im thankful that i am one that does.. and just as i cant see God but i still believe. angels are around me watching over me..

• Indonesia
3 Apr 12
Yes, I believe in angels. But for me angels are just one of God's creatures. But I dont believe them in their ability to create magic in our life or something like that. For me, only God who is able to create magic in our life. I also dont have story to share. Of course I have a story which changes my life and another little magic hapenned in my life but I always think it's because of God's hand not angels..

• United States
3 Apr 12
your post makes alot of sense.. i never thoguht of it that way.. but your right God is in control of our lives and if there are angles he gave them to us or puts them in our path.. i hear alot of storys on the news and stuff they will say and this person came outta nowhere and helped us and then they cant find them to thank them.. i hear it all the time..

• United States
3 Apr 12
Personally, I don't believe in angels. I just don't, and I never have. I do however, respect the opinions and beliefs of anyone who does. I've just always been a big proponent of logic, and logically I guess angels have never really made all that much sense to me. But again, please do not be offended or anything, as these are just my opinions and I do not intend to change anyone's mind or convince anyone of anything.

• United States
3 Apr 12
thanks for your opinion and you dont have to apologise as we all should be able to voice our opinions .. and i respect that.. that is your opinion.. i have always grown up with a religious family, so that is where mine comes from, but my husband did not grow up in a relgious family and he does not believe in angels either so that is why i respect everyone's opinion.. and am ok with all different beliefs.. thanks for commenting..

• Australia
2 Apr 12
I am a believer in angels or spirit guides as I call them, I also believe that little inner voice that warns you or advises you with a nudge so to speak is coming from them, so many times I have heard a little voice and these days I always listen, oh yes I believe we have many spirit guides watching over us all.

• Philippines
2 Apr 12
i do believe in angels. there are things that happens in your life that you can not explain no matter how you think of it. and this miracles are done by our angels. guiding angels, guardian angels. and sometimes friends tell you things that inspires you or wake you up with something that you are sleeping in for a long time and i consider them angels as well. i believe in angels that is sent from up above and i believe in angels that is around us living with us. inspiring us like family and friends.

• United States
2 Apr 12
you are so right, even when i cant see them , i know there there, like God i cant see him but i know he is real.. and he is the one who sends the angels to wath over us.. and i am so thankful for all my angels watching over me.. and i have also heard the little whipsers you are talking about and i listen to them as well..

• Mexico
7 Apr 12
Hi laken: I think that's nice. According to my religion, angels can be here protecting as and in my traditions, we have a Guardian angel. I pray to my Guardian angel since I was a kid. Of course I can't proof anything, it's just a question of faith. ALVARO