What's the long pause for?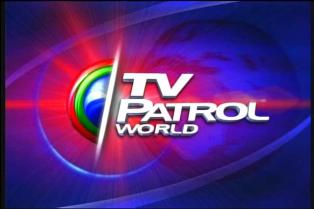 Philippines
April 2, 2012 8:10pm CST
I know most of myLotters here are aware of the news show "TV Patrol". I seldom watch news on that channel these days and one night, on my way home, I saw this "karindirya" watching TV Patrol. Noli De Castro was like... Noli: TV (inserts super long pause here) Patrol!!! I really don't know what's the long pause for. Any ideas why it's inserted there? Why can't they just end the section with a simple "TV PATROL!" rather than pausing for a long time.
7 responses

• Philippines
4 Apr 12
I don't watch TV Patrol but Arnold Clavio of GMA7 has the same habit. He anchors the news segment in Unang Hirit which they call Unang Balita. When they go for a commercial and Arnold Clavio is the last to speak, he goes
Unang
................................
Balita
.

At first it was amusing but after hearing it for a few times, it got annoying. He pauses for at least 4 seconds I think and I think he went as far as 5 seconds. That's when I looked back at the TV and wondered aloud "
ano daw
?" And then he goes "....Balita..". They do it for an extra effect but all I can perceive from it is ridiculousness.


• Philippines
5 Apr 12
I don't know why they kept doing this. we usually change channels almost immediately right after the reporter said about a commercial. i think they like to immitate each other since the beginning. but i think GMA was who started off with the network family membership like "kapuso" they had good imitations there




• Philippines
10 Apr 12
@secretbear:
I had the very same reaction! When the anchor stops somewhere, I would look at the screen and wonder then he would finish the line. I thought at first it's because they are maximizing their airtime or something but since some myLotters pointed out that it's their "style", then, there's nothing wrong with it. I just find it... Unnecessary? Lolz!

• Philippines
10 Apr 12
@LetranKnight25:
They say it's style but I find it unnecessary :P I don't really mind them doing it. I just want to know maybe there's a reason behind it like maximizing airtime or something. Lolz! You and my mom are the same! Just as soon as they would go for a commercial break, she would immediately change the channel :D


• Philippines
7 Apr 12
It's style... Many are doing that not only in tv patrol

• Philippines
10 Apr 12
Yup. That's what most of myLotters say. Thanks for the reply :) I don't have anything against it. I just find in unnecessary. Speaking of styles, I suddenly remembered this certain news show wherein the anchors strip off their clothes while delivering the news. I forgot what foreign news show it is though.

• Philippines
5 Apr 12
Hello Keihimekawa, I don't know - i guess they wanted to bring back the old times. unfortunately, that's not the pause w/ tv patrol that i remember. i think it's overrated for the management making that script and it's not good for Noli De Castro because he is like a very scripted news Anchor now unlike when before he ran for politics



• Philippines
12 Apr 12
I do agree on this. Noli's old "spark" seems to leave him right after he joined politics. What amazed me is the way how Mike Enriquez speaks and deliver a speech (Tagalog or English) behind the camera. His voice and knowledge really gets your attention and he's really smart and opinionated :D

• Italy
3 Apr 12
Since I am aware that most of Mylotters, write from the U.S., will probably, in the country has spread to follow this "TV Patrol". To be honest, in Italy (my country) we do not even know what it is. We have our own programs, the most "banal" to the most serious. However I can tell you that I concluded the TV, do not look practically.

• Philippines
4 Apr 12
Thanks for the comment. Sames goes with me. I seldom watch TV anymore and if I do, I watch current events-related shows.

• Philippines
3 Apr 12
i think this is really about what the tv patrol was known for before. it was noli who was saying the words tv patrol in such a way and i think that has contributed to some fun for people watching the news and i guess that meant, that people do enjoy watching it too.. because they are waiting for him to be saying that. he he

• Philippines
3 Apr 12
Maybe that's the case. The news casting style that really stuck on my mind is Mike Enriquez's but I'm still amazed on how he really talks off-camera :D Thanks for the reply :)

• Philippines
3 Apr 12
its just a style. every reporter has it. you know who is talking when you hear their style. you know if it is mark logan or if it is mike enriquez. its a trade mark. you dont need to understand that it is just the way for them to stand out and be different from the others. in singers they have this style too. to make them distinctive. celine dion, beyonce, shakira, cyndi lauper has this thing that if you hear them you know its them. just my opinion

• Philippines
3 Apr 12
I see. I'm not aware that it's just his style. I used to watch TV Patrol before and never noticed the pause until these past few days. Thanks a lot for the reply :)

• Philippines
3 Apr 12
Hello keihimekawa! I seldom watch news. And if I watch, definitely, I watch TV Patrol because I'm a certified "kapamilya". I like most Abs-Cbn's shows. As to your comment to Kabayan Noli's long pause, I guess it is just his style. :) Most anchors, emceess or DJs have their own distinct style that they create to add drama or it is just their style.

• Philippines
3 Apr 12
Oh! I see! I thought they just started some sort of fad with the pause thing. I seldom watch local TV channels so I'm not really aware of it. Thanks a lot for the reply.