The Natural Cancer Cell Killer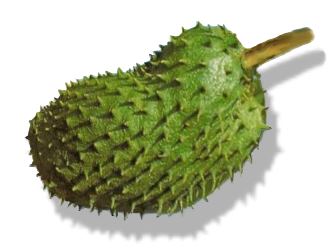 Philippines
April 2, 2012 11:14pm CST
no other than GUYABANO tree - it's fruit,bark and leaves is a natural cancer killer.A scientific research in 1976 shows that it is 10,000 more potent than the chemotherapeutic drug that effectively target & kill 12 types of malignant cancer cells includes the most common like colon,breast,prostrate,lung & pancreatic cancer and the best part is that it only harms the cancer cells not the good healthy body cells and it also cure other health issues too.check this out guyabano.com
9 responses

• Philippines
4 Apr 12
Well,where is that?in our place mountain we have a lot of that but i don't know if there i available there. I think so that it helps to fight any disease,and that's great and how you can know that it is good for cancer and any disease?is there any proven yet?

• Philippines
4 Apr 12
my friend who has cancer was given a year to live,when she came to know about the fruit and started eating it,Thank God it's been 4 years now and she is still aliveyu can this site too... guyabano.com

• Philippines
4 Apr 12
That's good to hear, that fruit heals your friend.It is very nice to hear,and maybe God use that fruit. We have that many in the philippine's mountain.I wish i can go back and eat.

• Philippines
3 Apr 12
You can say that again! In fact, our kitchen never runs out of it.

• Philippines
3 Apr 12
good for you dear!.....keep it up...its good for the health

• United States
3 Apr 12
Awesome awesome info to pass along. You're doing people a great favor. Thank you. I am always interested in new super foods and herbs. Excellent find. I'm surprised I have not come across this one yet. Thank you again.

• Philippines
3 Apr 12
well thank you for the people who found out about this and thank you for passing this along..

• Philippines
3 Apr 12
Is this really true? especially the story of your friend who had a cancer? Because if this can really cure any kind of malignant cancer then this could be a break through in Medicine tnx for the info i`ll try to read on guyabano.com

• Philippines
3 Apr 12
indeed!....check the link and as per my friend...yes its true

• United States
6 Apr 12
There are alot of things that are said to have a cure for cancer in them as far as organic fruits and such. This one is a new one for me. I'm not that familar with it, does it have a strange taste? I can't find it in the supermarkets here in the US.

• Philippines
4 Apr 12
My mom's favorite fruit is guyabano. She eat it always. At least, it's nice to know that she has protection from cancer.


• Philippines
3 Apr 12
I learned about that some months ago when I attended a free seminar of a network marketing company called First Vita Plus. They have a product, a powdered juice with Guyabano flavor or extract, and they said, it has been discovered that Guyabano is a powerful anti-cancer. And I believed that.


• Hungary
3 Apr 12
This is great news, thank you for sharing it. I haven't even heard about the guyabano. I really hope there won't be restrictions about the use of it, once it will be well known to the public - like they did it with vitamin B17 and other cancer fighter supplements. It's good that the leaves of the gubayano can be used, no need to extract etc. It can give hope to people with cancer.