i usualy put it off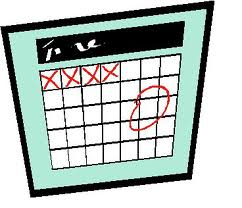 United States
April 6, 2012 10:35pm CST
well i did good today, i went and got my blood drawn.. because of the medications i take my dr orders me to get blood taken monthly and i hate it.. i always put it off to last minute and sometime dont even do it, i know thats bad. so at my dr appointment yesterday i told her i would get it done today.. and so i kept my word i got up and went straight to the hospital and had it done.. usually a lady does mine and it depends on who does it if it hurts so when a guy was there to do it. i was a little worried.. so i said a prayer and held out my arm.. must have worked or he was really good becasue i never felt a thing.. in the past at dr offices i have had them leave big bruises and i can feel everything.. i guess becasue they dont do it very often there .. so now i go to the hospital to there lab where i know they do it daily and are good.. im so glad i got it done now the dr wont get to fuss at me .. she is a good dr, i have had here since 1991.. do you put things you hate to do off or do it and get it over with.. from now on i will just do it.. worked better and now its over..
2 responses

• United States
10 Apr 12
I am a procrastinator by nature, so I am most definitely one that will put things off as long as is humanly possible. With that said, there are some times that it seems like just going ahead and getting things over with would be the better option. However, I am so very set in my ways that I can't make myself do those things that I can't stand. That is probably the reason that I have a huge sink full of dishes right now.

• United States
10 Apr 12
lol i have found that if i do my dishes as i cook , even sometime when i set the oven to preheat i take that time to wssh up dirty dishes and that helps and i try and keep on them i use to be bad to let them pile up and found it was way harder, to do.. now i keep no dirt dishes but it takes alot of hard work and i think im doing great for now things are lookinmg alot better.. i use to stay depressed alot and now who has time for depression lol take care.

• United States
8 Apr 12
Yeah, I put stuff off. Like a mammogram, hate them. Don't really have a good reason why, they aren't too horribly uncomfortable, sure not as bad as the boob tuck I got 14 years ago! But any visit to the OB/GYN isn't fun and I put it off. However, this last year I pretty much ran the whole thing. I got a colonoscopy, a mamm, a bone density, some other x-rays, a sono and then the doctor did a minor exploration and removed a polyp up there. Hey, you know, I'm in pretty good shape for a 58 yr old! The GI guy doesn't want me to do another check for 10 years, said my gut was as clean as a younger persons! The OB/GYN doesn't know why I get polyps, this is the second in 7 years he's removed, but he isn't talking removing the rest of the plumbing, darn it... I'm past the change and its not like I ever used it anyway... Oh, and I went to the eye doc last year and he told me to stop wearing the distance glasses, that I see better without them than most people do WITH glasses!