pink slim and why people should stfu about it !!!!!!!!!!!

United States
April 7, 2012 12:41pm CST
So all of the sudden people are concerned about a product in meat they use to make it stay fresh and bug free. Supposivly it is harmfull guess what it has been there for decade's!!!!!!!!!! I live in an rural area and it is already affecting farmers everywhere. Are people so blind to see the conspiracy behind this. Shuting down these plants puts millions of famillys out of work, and will raise the cost of meat to an epic high. It is set by people trying to sabotage the us economy!!!!!!!! I am not saying you have to eat it but leave it alone. IT REALLY IS NOT HURTING ANYONE. so how about all you activist go try and take other rights away from people like the smokers. !!!!!!
6 responses

• United States
7 Apr 12
The big deal is that people didn't know what they were eating. Just like they don't know what's in commercial milk or how white flour is made. If they knew, they could make a choice to eat healthier food. It's about choices and being free to make those choices. We cannot say that it "really is not hurting anyone," because no one looks for cause and effect when it comes to things like that. Just because the rate of cancer is rising, there are more allergies than ever, respiratory disease is rising, people are dying of heart attacks at young ages and the rate of live birth is declining in the US... doesn't mean anything? Something is wrong and we don't know what, so how can we know this is "not hurting" us??

• United States
7 Apr 12
so what as scientist are finding out almost everything we do is affecting us. list of items that cause cancer: 1. cell phone's - belif that it is causing brain cancer 2. splenda- sorry diabetic's no sugar for you 3. radiation- understandable 4. smoking- isn't that their choice 5. bottled water when in a sunny area- melted plastic so ummmmmmm almost everything will effect you negativly- get over it.It has been there for years all this propoganda is hurting people. How is it we all can support occupy wallstreet but we can not support the farmers that unlike the protesters on wall street are busting there buts to provide for their familly's. Farmers are what made this country and we are slowly distroying them. All you people in city's with your I wanna make a change how bout you go start with a cause that is not causing people to be out a job, and not be able to feed their familly. Not to mention making many every where unable to afford grocery's. The price of meat is already way to high. leave peole alone.

• United States
8 Apr 12
Everything should be a choice, including not forcing people who are just fine with the way things are to be bombarded by labels and horrible headlines and making us pay more for things because now they cost more to produce because someone screamed wolf. If something ACTUALLY hurts you, then yes, you obviously need another choice! However, I operate under the principle of 'if it ain't broke, don't fix it'. This is an example of something that is NOT broken to me, and I am irritated that so many people seem determined to try and prove to me that it is. I'm not claiming it's not broken to THEM, but it's not to ME so I don't want to hear it.

• United States
8 Apr 12
exactly the reason their are all these medical problems going around as Peavey say's is not because of what is in our meat. It is because of our new med's that cause more harm than good, probably some pollution and a lack of exersize and moderation in today;s society. It has been here for ever people are just sue happy. Mommyboo i know what you mean it is like if you support the meat company's and do not see this as a big deal you are wrong and dont understand the issue. I understand the issue just fine.

• United States
8 Apr 12
If they are so concerned about what's in their meat...they'd better not find out what is in hot dogs and balogna.

• United States
8 Apr 12
Ha ha, you are probably right. I personally don't eat meat at all (I haven't in 10 years - proud veg over here!) but people don't like to think of the meat they are eating as being contaminated or un-natural. Which is totally funny because even as soon as when the animals are being raised (before they are butchered) often times (unless it is organic/Free range), it is pumped with all kinds of steroids and chemicals. And beyond that, slaughterhouses themselves are DIRTY - tons of contaminants around. I read a book once that said that often times, flies & bugs & even feces somehow get into your meat. There is no way meat is 100% natural and I think that bothers people. But it's to be expected! Of course it's not natural, you know! Basically nothing, not even produce, is natural. It is all somehow modified. *shrugs*. So I agree, this contreversy was kind of a...waste.

• United States
8 Apr 12
I actually agree with you. I have been telling countless people that I am SICK of hearing about it. If people weren't so damn nosy and screaming and yelling and making a BIG DEAL out of this, it would never have shown up in the news making everyone ELSE paranoid and causing this big messed up drama fest over NOTHING. It doesn't KILL people. Yeah it sounds gross but guess what else is gross? The 3 parts per million of BUGS that are allowed in your canned goods. The hair that inadvertently gets in your salad or soup from a chef or waitress at the restaurant. Whatever gets on the piece of food you dropped on the floor at the rec center for 2 seconds and decided to eat anyway! I don't hear people getting all up in arms about THOSE things!! And you're right too about the fact that this paranoia and idiocy is causing families to be out of work and lose jobs. I don't know about YOU but I already think the prices at the store are going up way too much and I do whatever I can to get around it. I will do ANYTHING almost to make the prices go back down, including calling out these morons who are making such a big deal over nothing!

• United States
8 Apr 12
Mommyboo you are clearly one of the few today that has a little bit of common sence. I do not listen to the news because all it wants to talk about is the bad- and directly blows the bad out of proportion for more ratings. Nothing they say can be taken at face value becuase all they care about is their ratings and making money. So many gross things happen in life you can not prevent it it just happens i mean really people

• United States
20 Apr 12
Public hysteria and people hyper over harmful meat additive/preservative over the products sold in the market is not unusual judging by reaction from the past consumer bahavior. The point here whether the decision this particular plant should shut down or not should lay squarely on the shoulder of FDA or food safety department doing some thorough research on this supposely harmful substance to our processed meat, it should base on solid scientific evidence and real data on the ground to come to a conclusion whether Pink slim is a cause of concern in public health and safety issue, and constitute public health violation before any drastic action is taken. It should not base it decision on sudden end of euphoria among majority of people to shut down a long established privately owned business without taking into consideration of various possible scenario. It is a bad decision to shut down any businesses base solely on unfounded hysteria from the public s far as i am concerned.


• United States
17 Apr 12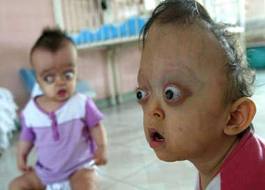 "MmMm Good, Pink Lime." They never said a word about this until now. There is no telling what's in our food chain. I was recently read an article about Monsanto and the birth defects that their products are causing consumers. So I don't agree with you we don't know what pink lime can do to our health, no one has studied the effects of the food additive.