My experience in Forex trading-------------------------------------------------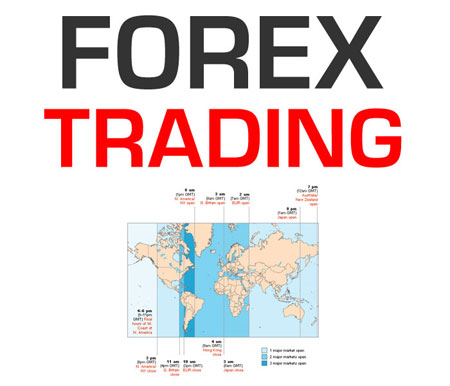 Bangladesh
April 9, 2012 3:31pm CST
I am new to here.Salam to all of you.I am From Bangladesh.I am a Forex trader and also a SEO optimizer.I am still learning.Learning doesn't end.I want to share with you what i know....I have one year experience in Fx world.Firstly i need to inform you that Forex is a risky Business.Don't think it as Gambling.Forex is more risky only for all newbies.They don't learn it first.They want money first as like as me.I lost my First deposit only for Greed.Now some times loosing money not for controlling my discipline.If you have experience on this field then share please......
5 responses

• Malaysia
10 Apr 12
Although Forex Trading is a risky business, a lot of people still want to get involved in it. That's because the riskier a business is, the higher the reward...well that's what they always say in business. You have to be a risk-taker when you want something big to happen, right? So bdmaidul, have you profited from your Forex Trading? My husband earns some already but he's working full-time for the government and busy also, so he doesn't have much time for forex at the moment. But I am into online business doing full time and I will probably start learning the ins and outs of Forex Trading with some help from my husband. Actually, in this line of business, you cannot let greed overcome you or else....better to steer away. So maybe I'll play safe, earn little bit everyday which my husband says uses a method called 'sculpting'.

• Bangladesh
10 Apr 12
Ya agree to You.There is always a risk in Every Business.But In Forex Big risk Big Money.Money Management is so important in Forex.All Forex trader need to be familiar how to manage a risk.Ya Over The Last 3 Months I have Managed to Build up a regular Income.You can Start Forex Trading but you should keep in mind Discipline the Key to success in Forex.Don't be Greedy.Learn it first and then invest the real Money for live trading.I don't like sculpting.Sculpting is so risky.Don't try it.I feel comfortable in swing trading.Learn the swing you will be able to find the market reaction.Trend channel is important.There are Many strategies in Forex ...choose one of them that you feel comfortable with.

• Malaysia
10 Apr 12
Thanks for the tip bdmaidul. I haven't started yet trading, had done a lot of reading and researching about Forex before and didn't have the whole picture and also time to try the demo account. My husband lost some and made some but I don't know how good he is. You say scuplting is risky..I keep that in mind and will try that swing method you recommend. Can you suggest any link that best teach newbie on how to trade in Forex? Thanks for sharing the info. Have a great day!



• Israel
13 Apr 12
I used to be a forex tarders but was losung too much, now I am still in the forex area, but I an not trading. I am promoting forex brokers by joining forex affiliate programs and get commissions. This is not risky as real forex trading and it pays. Take a look at forex affiliate programs, there are many out there. Forex-Metal's affiliate program is one of the best, with good commission options. It is a broker, Forex-Metal.

• Bangladesh
28 Apr 12
I dont think forex is a normal business! Though it may not totally gambling it is almost so. 98% people lost money in forex! So is it a business? However there are some options to involve with those 2% winner to make money in forex. But not get-rich-quick. www.managedforexincome.com tells how is that possible.

•
10 Apr 12
I've always longed to be an online forex dealer. However, online fraud and inadequate internet development in my part of the work are among the obstacles on the way. Moreover, I'm a full-time lecturer and that takes my time a lot. I feel that, all things being equal, I can make out time to learn forex.

• Philippines
11 Apr 12
My experience in forex was, when my boss then (when I was employed) asked me to withdraw some dollars from Western Union and exchange it for Peso in the nearby money exchange stall. After I have exchanged the dollars into our own currency, the exchange rate suddenly shot up! If only I waited more, I could have got more. That was my only experience with foreign exchange.