Happy about Redgage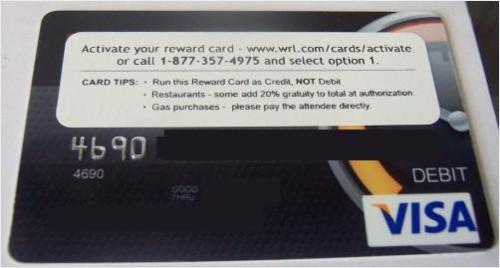 Philippines
April 24, 2012 11:44pm CST
Yehey Finally I met someone here in my country Philippines who uses Redgage debit card. Well redgage are paying through their own card to use as a credit card note she particularly said to tell the cashier to use it as a credit card though the card says it is debit card and people here will glared an amazement about the unfamilliar card redgage, the good news is it works. One can use it also to buy online. And I actually emailed their support asking their favor to convert my earnings to paypal, well guess what they reply telling me that they will consider my suggestion and will informed me if my request will be granted. How about you, any experience with redgage?
7 responses

• United States
25 Apr 12
I first heard of Redgage from a mylotter. I have done a little freelance writing but with just minimal success. A mylotter suggested Redgage as a social bookmarking site. It took a while for me to figure out how to use it correctly but I have had a lot of success in getting more views for my articles. I am really happy with how Redgage has helped me increase my views. My earnings have increased slightly.

• Philippines
25 Apr 12
at first i don't care about the earnings but because I also earns traffic from that site was an overwhelmed to know since it is free to use and now that a fellow used it here, I become satisfied. The thing that I hate about that site is its so slow and lag that I cannot upload my link, but overall it's a good site to earn without so much effort

• United States
25 Apr 12
I had some difficulty learning how to upload my link. There have been some glitches but it is working ok. I have not been following my Redgage earnings because I have been so satisfied with my increased page views and slightly increased earnings on my writing sites. I need to look into Redgage earnings also. I had no success with any social bookmarking sites until Redgage.


• Philippines
25 Apr 12
this is my first time to heard redgage,im from Philippines also.can you give info about redgage.thanks

• Philippines
25 Apr 12
they actually pay you for views let's say you have a view on your photos for a 10 views it has an equivalent rate that will add to your account. For me as a blogger all my link were submitted to them since I had a lot of links by updating my blogs all views from them grew now from 0 to $6 at present. And if my link there got the interest by viewers chances are they will go to my link and read my post straight to my blog

• Indonesia
26 Apr 12
Hi, I know about Redgage, but because it has their own debit card.. I don't try it. If it is work in Philippine, I guess, it can also work at Indonesia.. :P Lol I don't know.. I think I am going to check out that site.. Thx for the info! :)

• United States
25 Apr 12
I am still waiting for my first payout. It two e-mails to get a response from them. They said they are behind on payments... I have not even got the charge card yet or anything from redgage that they might need from me. March 1 2012 is still pending and they said they will be updating soon. I have over $25.00 what did you do get your charge card from and how long did it take? Thanks Unique16

• Philippines
25 Apr 12
I have been hearing so many things about the Redgage, made an account but never have tried to use it actually. Thanks for this info, it sounds promising!

•
25 Apr 12
Havnt uesd them before so I don't really know much. But it seems it would be a nice site. Enjoy mylotting.

• Philippines
25 Apr 12
I'm glad to see your post and learned that you're also from Philippines!

Now I know who to ask about the RG card,if it's okay with you,hehe! I wanted to ask a fellow Filipino so I will know how I'm gonna use one when I already have one,hehe! I still consider myself as a new member in RG since I am only 2 months old and I don't have an RG card yet. Please do add me there as your friend,I use the same username. Is this your first time to receive the card?


• Philippines
25 Apr 12
hi.i'm pinay also and i think i will redgage a try.thanks for the info.

• Philippines
27 Apr 12
May I know what's your username in RG airkulet? Thanks!