These men are forever alone......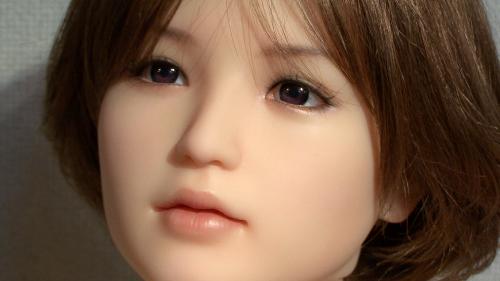 Calgary, Alberta
April 28, 2012 9:53am CST
after seeing a documentary about the lonely scientist creating a sexrobots. I found another documentary about some very lonely men who are insecure and have super low self esteem that they cant ask a real woman out for a date. These men are so desperate they resorted to realistic love dolls. I know these men are usually laughing stock to many people since the we find them creepy for having a relationship with a non living object. The way I see it, these men are extremely lonely and insecure. http://www.youtube.com/watch?v=e2d54NRdJno If your brother or maybe son gave up in real women and decides to stick with these dolls how would you feel? Would accept the doll as part of the family? Why do you think these men are afraid of real women?
5 responses

• Hamburg, Germany
28 Apr 12
I will accept a doll in my family when dolls will speak and have a reasonable IQ

. Do you know that the first love dolls were made during the second world war. It was a German secret project named "Borghild" intended for German soldiers, and what was said at this moment by the responsible of the project is still true : "no real men will prefer a doll to a real woman, until our technicians meet the following quality standards-" More here to read : http://www.borghild.de/indexe.htm

• Calgary, Alberta
28 Apr 12
Most likely though the doll will be pure vinyl or silicone and she will be lying down like a corpse all day long. I cant believe some men talk to these dolls like they were his girl friend or wife. I found it disturbing that the best seller dolls in japan are flat chested, short and looks like a child.


• Calgary, Alberta
28 Apr 12
the dolls are different from the robots, they were more attractive than the robot, I saw the robot 1 and she looks manly. I wont do neither cos its like making love to a corpse. My girlfriend might be a bit nag, occasionally have a small pimple on her forehead and may lose her hotness in the next 10 years but I wont dump her for a doll.


• Philippines
30 Apr 12
I think they have their reason for choosing non-living women. Maybe they are tired of women because they talk or nag too much..etc.

I just remember this movie " Lars and the real girl"- Lars treats the sexdoll as a real person and fails to see the girl who likes him..


• Calgary, Alberta
3 May 12
I just watched lars and the real girl. The girl who played the role of Bianca is such a bad actress. her acting is wooden.

That movie is awesome, Ryan Gosling is robbed for an oscars.

• Calgary, Alberta
6 May 12
yes it was, anyway Bianca is the doll, I love how Ryan Gosling is able to make his interaction with the doll really heartfelt. Its like you can feel his delusion and loneliness. This game lost awards to overrated Juno.

• United States
1 May 12
Oh gosh I remember the first time I saw that documentary ... I didn't have words, frankly. Also, some of those guys should really learn how to do makeup and dress their dolls because whoooo, what are you doing people? Well, it's not like they're hurting anyone by having those. Mostly, I would be a little weirded out, but hey, as long as the guy's happy, I guess? I think there are also male dolls available, too, now that I think about it. It's kind of amazing how many people in the world do this type of thing. In Japan, I know there are some people who have body pillows of characters that they treat similarly.

• Calgary, Alberta
22 Jul 16
I have to admit I have an anime body pillow from Japan.


• Holiday, Florida
29 Apr 12

maybe some just feel they have been hurt enough and dont want the problems any more of trying to please a real woman or maybe they just dont have the time or energy to search for one or even they may be unattractive and want an attractive woman and cant get one. since lots of times people are really into the looks of a person

of course they would need enough money to buy one but then they could save what they spend on the real woman


• Calgary, Alberta
29 Apr 12
The way I see it, the guys i saw in the documentaries are extremely lonely, I know there are happy loners but these guys really longed for socialization but they were kind of outcasted by the society. I guess they like the dolls cos they make an illusion that they were not alone.

• Indonesia
30 Apr 12
In many stories that I know, many men who lack confidence to approach women. They were too scared even though in fact many, many women are waiting to be seduced

• Calgary, Alberta
3 May 12
some of them use to have relationship with real women but after having a heartbreak they were too traumatized,