Would you rather die ahead of your spouse/partner?

Philippines
April 30, 2012 2:56am CST
My husband and I recently talked about how we would live our life if either of us dies. And, he told me that if dies ahead of me, he would be at peace knowing that he won't leave us with a miserable life. He has insurance from work and with an insurance company, he's got some savings and we have a house, etc... Well, I'm glad that I don't have to worry about our financial needs, if ever that happens. But, it's really a sad and scary thought for me, to not have him beside me and grow old with me. I'd be totally devastated and I really don't know how I could cope from that. If we can't die together, I'd rather die ahead of him.

5 responses

• India
30 Apr 12
yes its very scary, i saw may couples who, think alike. life becomes miserable , after we loose our partner. we start missing them , more after we loose them. My grand mother and grand father always used to quarrel , about one of the other thing, of course that was not on a serious note, but still, i have seen them like that. They were like south pole and north pole. but recently grand mother passed away, to my surprise, at that point of time i came to know how much my grand father loves her, how much he misses her and what not, previously ,he never use to care about hose and household things, but after losing her, he started keeping the house according to her interest, and everything according to her taste...may be this is the true love for each other.., and in this way he is keeping her in thoughts and remembering her.....


• India
30 Apr 12
hope so....may God fulfill your wish...and fill your life with sweet memories, and live life to the fullest..

• Philippines
30 Apr 12
Right, God willing. We can only hope for things to happen or not to happen, but its really all up to Him.

• India
30 Apr 12
I often think,I would die ahead of my wife.And I don't know why,but I feel I may die of a heart attack or a cancer.I don't know why I think so.We have two kids;a son and a daughter,both in their twenties.I have deposited money for them and my wife,still I am worried about how my kids would live after me.They love me so much that they can't even think of such a situation.My son always inspires me to have faith on God and think big.They are more attached to me rather to their mother.My wife too can't love without me,but I don't know what I should do to my instinct or the sixth sense.

• Philippines
30 Apr 12
Why would you think you'd die out of those illness? Are you having signs or heart failure or cancer? If you are concerned of being sick, perhaps, its best if you see a doctor so that they could give you medications sooner.

• India
30 Apr 12
Oh yeah. That`s a scary thought. I my self want to die before him. But it may happen that his life become miserable after me passing away.So I better not think of it. This I think is a hypothetical situation.Only time can answer what should happen and what will happen.

• Philippines
30 Apr 12
Of course, no one would know when their time is. It would be odd to be told when and what time you'll die. I wouldn't want that, either.

• Philippines
30 Apr 12
this topic we also discuss... i often times joke around that i would rather die ahead as i am the one insured, it is the other way around for me jure, see i work in an insurance company and i am insured - i have three life insurance..so i get a big amount of money if ever i die. But honestly i would prefer dying first than he leaving me first as i could not bear without him.


• Philippines
1 May 12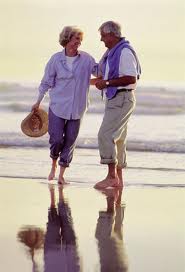 I really don't know. I really can't decide. I haven't asked him about this. I'll ask him one time. I just imagine this yet. I don't want to be ahead and I don't want him to be ahead too. If we can have a chance to die at the same time, I'll take that. But I want us to grow old together first and have grandkids.