Weight Watchers has been the answer for me.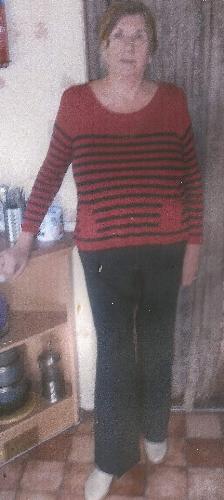 May 6, 2012 2:40am CST
I don't know if any of you will remember me, but in January 2011 after ooking at the photos after my stay at my daughter's house for Christmas 2010 I was horrified to see how much weight I had put on. I had turned 60 just before Christmas and I was really feeling the extra weight that I had piled on over the last 18 months to two years. I knew that the only way I could possibly lose the weight was to return back to Weight Watchers and attend meetings, in my opinion the only sure way of losing the weight. I have had a long association with Weight Watchers and became a gold member in 1981 after losing 9 stone. Sadly age, health and family problems had taken their toll and here I was - 30 years later - bigger than ever!! I joined a local Weight Watchers group and started doing the ProPoints plan on 11/1/11, weighing in at a frightening 19 stone 8lbs. At 5' 9" tall this meant I had over 7 stone to lose to get to my ideal weight - a scary prospect but I was determined to do it!! On the 28th February 2012 I reached goal!!12 stone 6 pounds - losing over 100 pounds"!! I have managed to maintain my weight (losing a little more to keep me under the goal weight) for over two months now and feel 10 years younger and so much better. Have any other members had a similar success with Weight Watchers or have you found another plan that suits you better.
4 responses

• United States
6 May 12
That is totally awesome news, oldchem! Congratulations!!! What an incredible accomplishment you've made. Most of us find it hard to lose just a few pounds and you've lost 100 pounds. Fantastic!!! I need to lose a few myself. I've only allowed myself to get to maybe 25 pounds over my ideal weight before I change my eating habits. I think we are all guilty of falling into old habits, at least on some level and I am no exception. When I see a particular candy I adore, I find it very hard to resist and almost never do. Well, until my "fat" clothes start getting tight, then I get back into gear and start eating very healthy again, avoiding the candies and sugary desserts or that one last bite of lasagna. (I ADORE lasagna.) I've never used Weight Watchers or any other diet plan. I simply start eating a much healthier diet, more fruits and vegetables, more salads, etc. and get up off my behind as much as I possibly can. I took off 25 pounds doing that initially but that last 10 pounds has turned into a bit of a yo-yo and keeps coming back before I take it off again before it slips back on before I notice it sneaking up on me.

Fortunately, the weather has FINALLY warmed up and I'm able to get outside much more and work on my garden, take short walks, etc. (I can't take long walks or get into an exercise regime because of fibromyalgia, arthritis and bursitis.) Thanks so much for posting this discussion of your awesome accomplishment! It's going to be an inspiration for a lot of people, I'm sure. You've already inspired me to do more.



•
7 May 12
For me exercise is my biggest problem, I love walking and do try to do a little more but I am waiting to go into hospital for a hip replacement and my husband (who is 9 years older than me) is getting increasingly less inclined to walk with bad knees and hips. I too have been out in the garden a lot more lately, after a dreadful April the weather finally has started to pick up so hopefully I will be spending some more time around my little garden.

• United States
7 May 12
I sure can understand that, oldchem. My biggest issue is my lower back but my hips do like to make their voices heard and sometimes they scream their heads off. All I've been told so far is, "Eventually, you may need hip replacements."
Eventually
. Hmmmph! They hurt NOW! I hope your hip is at least feeling a little better since that weight has come off of it. I know that I feel better when I drop the weight. Good luck to you when you do go in for the hip replacement. I hope it goes smoothly with no complications and you come out feeling like you're 21 again.

(I'm waiting for a full-body transplant.

)

•
7 May 12

Thank you!!! I have certainly seen a great difference with lower back pain since losing the weight! Prior to the weight loss I could hardly walk with the pain and often used a stick, but now the pain has completely gone; just the old hips that are giving way.Old age is an awful thing!!!!!! 21 eh, I do hope so!!!!! Do I get the toy boy to go with this new lease of life I wonder




• United States
7 May 12
I might want to try that, or get on to some sort of diet sooner or later because I know that I am going to need it. I'm glad that it worked for you. Thing is though, you are 5'9", it should be so easy for someone like you to lose weight. People who are taller, usually have an easier time losing weight. I'm 5'8", and I know that if I really work on it that I will probably lose it, but I have to really do my part.

• United States
6 May 12
I have not worked on losing weight, and I should, or at least focus on fitness. If I get fit, I lose weight automatically. It is just a matter of managing my time. I choose pretty healthy foods, I just tend not to burn off the calories I take in.

• United States
6 May 12
I want to do weight watchers, but money is an issue. I am trying to find free information about the point system and what I can and cannot eat. I need to lose a lot of weight and feel that weight watchers will allow me to eat what I want without having to rely on their food. I think it is great you can go back and lose weight. I wish you all the best.

•
6 May 12
Hi, there is a little information about the new ProPoint system on my website http://weightlosswitholdchem.weebly.com/index.html There is also a plan with Weight Watchers called Healthy and Filling, with this you just 3 meals a day. Any of these following foods can be eaten at each meal until full. Anything else you eat has to be taken from a weekly points allowance of 49 points Fruit: Fresh, frozen or canned. Canned fruit should be in natural juice, not syrup. Apple, Apricots, Banana, Blackberries, Blackcurrants, Blueberries, Cantaloupe Melon, Carambola (star fruit), Cherries, Clementines, Cranberries, Custard Apple, Damson, Elderberries, Fig (fresh), Fruit Cocktail, Galia Melon, Gooseberries, Grapefruit, Grapes, Greengage, Guava, Honeydew Melon, Kiwi Fruit, Kumquats, Lemon, Lime, Loganberries, Lychees, Mandarin, Mango, Nashi Pear, Nectarine, Orange, Papaya (paw-paw), Passion Fruit, Peach, Pear, Physalis (cape pear), Pineapple, Plums, Pomegranate, Pomelia, Quince, Raspberries, Redcurrants, Rhubarb, Satsumas, Sharon Fruit (persimmon), Strawberries, Tangerines, Watermelon. Vegetables: Fresh, frozen or canned Alfalfa seeds (sprouted), Artichokes Hearts, Asparagus Spears, Aubergine, Beansprouts, Beetroot (including pickled), Broccoli, Brussels Sprouts, Butternut Squash, Cabbage, Carrot, Cauliflower, Celeriac, Celery, Chilli (fresh, green or red), Chinese Leaves, Corn on the Cob, Courgette, Cucumber, Fennel, French Beans, Garden Peas (Fresh or frozen), Garlic, Gherkins, Gourd, Green Beans, Jerusalem Artichokes, Kale, Leeks, Lettuce, Marrow, Mooli, Mushrooms, Mustard and Cress, Okra, Olives in Brine, Onions (including pickled), Parsnip, Peas, Pepper, Potato (not fried or processed), Pumpkin, Quorn, Radish, Rocket, Sauerkraut, Shallots, Spinach, Spring onions, Sugar Snap Peas, Swede, Sweet Potato, Sweetcorn, Tomato, Turnip, Vine Leaves, Water Chestnuts, Yam. Beans: Dried, canned or frozen Aduki bean, Baked beans (in tomato sauce), Black beans, Black eyed beans, Borlotti beans, Broad beans, Butter beans, Cannellini beans, Chick peas, Flageolet beans, Haricot beans, Kidney beans, Lentils (red, green or brown), Lentils (sprouted), Mixed pulses, Mung beans, Pearl Barley, Pinto beans, Soya beans, Soya beans (sprouted), Tofu, Yellow split peas. Grains: Breakfast cereals must be eaten with skimmed milk – not as dried cereal Breakfast Cereal: All-Bran, Bran Flakes, Corn Flakes, Porridge, Puffed Wheat, Rice Krispies, Shredded Wheat, Shreddies, Special K, Weetabix. Buckwheat, Bulghar Wheat, Couscous, Wholewheat Noodles, Wholewheat Pasta, Polenta, Popcorn (air popped), Quinoa, Wholewheat Rice, Wholewheat Rice Cakes, Rice Noodles, Semolina, Spaghetti (canned, in tomato sauce), Crumpets and Weight Watcher bread Meat, Fish, Poultry & Eggs: Choose lean meet, trim any fat, and discard fat that results from cooking. Meat: Bacon (lean back), Beef, Gammon, Ham, Lamb, Pork, Rabbit, Venison. Fish: Canned fish should be in water, brine or tomato sauce – not in oil. Bream, Caviar, Clams, Cockles, Cod, Cod Roe, Coley, Crabsticks, Eel, Haddock, Hake, Halibut, Herring, Herring Roe, Hoki, Jellied Eels, John Dory, Lobster, Mackerel, Marlin, Monkfish, Mussels, Oysters, Pilchards, Pike, Plaice, Prawns, Red Mullet, Red Snapper, Salmon, Sardines, Scallops, Sea Bass, Shark, Shrimps, Skate, Sole, Sprats, Squid, Swordfish, Trout, Tuna, Turbot, Whelk, Whiting, Winkles. Poultry: Choose lean poultry, remove the skin and discard fat that results from cooking. Chicken, Duck, Turkey. Eggs: Eggs, any type. Dairy: Cottage cheese (any type), Fromage Frais (low fat), Low fat soft cheese, Quark, Skimmed milk, Soya milk, Soya yogurt, Yogurt (low fat or very low fat, any flavour). Drinks: Coffee, Diet drinks (any under 1 cal per 100mls), Fruit Squash (low sugar), Soda Water, Tea, Tomato juice, Water. Soup: Containing only Simply Filling ingredients (no cheese or cream) Canned, Dried, Homemade with any ingredients on this list, Restaurant. Condiments, Sauces & Dressings: Apple sauce, Artificial sweetener, Baking Powder, Beef extract, Bicarbonate of soda, Capers, Cream of Tartar, Curry powder, Fat or oil free salad dressing, Gelatine, Gravy granules, Herbs fresh or dried, Lemon juice, Lime juice, Marmite, Mint sauce, Mustard, Passata, Pepper, Salsa, Salt, Soy Sauce, Spices fresh or dried, Stock cubes any type, Sugar free jelly, Tabasco pepper sauce, Teriyaki sauce, Thai fish sauce, Tomato puree, Vanilla essence, Vinegar, Wasabi paste, Worcestershire sauce. Must have 2 teaspoons 'healthy oil' a day