Alert Pay Funds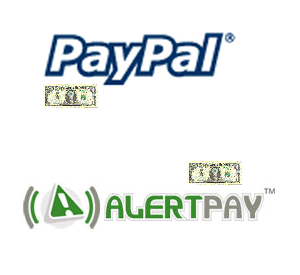 Philippines
May 12, 2012 9:16am CST
Is there any easy way to convert AlertPay into Paypal or vice versa. I just joined an investment scheme that only required AlertPay or Liberty but except Paypal, but Paypal for me is convenient and that all of my payment are in Paypal only. Now I am trying to contact every possible friends to help me exchange my paypal into alertpay but I fail to find one. By the way I just stumbled on Alertpay website about their card or something but as I read it with lots of fees that makes me turned off. Any one have tried using it?
3 responses

• Philippines
13 May 12
Hello Airkulet, try to use pinoygoldexchange.com, they have their own policy in exchanging AP to PP or vice versa but I think they are fair. You can get your money through banks or you will pay them to convert your money through banks. Good luck and hope you solve this problem.

• Philippines
13 May 12
PGX doesn't exchange Paypal funds with any other payment processors. They're aware that it's not allowed by Paypal that's why they won't do so. Any site that acts as an exchanger for Paypal with other payment processors will have their accounts limited. I'm not saying you can't find a site like that but it's risky to do so because, not only will Paypal limit the account of the site that acted as an exchanger but also the account of the person who used that exchange site. Other than my suggestion above, your best option is to withdraw your Paypal money to your credit card and fund your AP account using that same credit card. That is if you have/want to use your credit card.

• Italy
12 May 12
You can use your AP money to buy refs or upgrade on other sites and then cash out through Paypal. There is no way to exchange directly. I don't use cards at all.

• Chile
12 May 12
Hi Di, I have found out that the best way is to stay away from AP sites if I can. But it seems that our friends from India prefer AP to PP. I upgraded at clixsense with alertpay, but the cash processor is not even good to buy anything online.


• Italy
12 May 12
I haven't used it for over a year, I have 95 cents there which will grow cobwebs I guess as none of the sites that I am using now use AP.