What do you find attractive about your mate?

United States
May 14, 2012 2:14am CST
I think we all can agree there is something sweet and special about our mates. I know for me there is one thing about him that I just adore. That would be his lips.. I love looking at them when we are talking to each other. I like looking at them when he is sleeping as well. Sometimes he will wake up and find me looking at him.. Lol he will get scared and say what are you thinking about. LOl like I am thinking about killing him or something. He said,once I don't know what is going on in your head. LOL he is so funny..
11 responses

• India
14 Feb 13
Thanks for this discussion gifts I find my wife attractive from head to toe lol. HAPPY VALENTINES DAY


• India
21 Oct 12
I just don't give much importance to physical features of my friend. I just used to give much importance of the beauty

of his inner mind and I used to select a good friend by seeing or watching how beautiful their inner mind are


• Philippines
7 Oct 12
hi, i usually look on chest and abs and of course below of abs too,that part of a guy that i really been attractive,if that guy have those parts it will get me more shudder,just i wanted to touch it and kiss it too.so when i meet a guy i always look for that first.

• United States
15 May 12
For me it would either be his eyes or smile/lips. He has such a sweet face that I can't help but melt a little when he looks at me. He also has really soft spots on the inside of his arms and the side of his ribs that I love to touch when we're laying down together. For me, the list is endless about what I find attractive about him but those are probably my favorites

• India
15 May 12
she is just extravagant with her lovely eyes,sweet lips andalso she is a beauty queen.she is funny. her laugh or her kiss is abig relief for me. she is very important in my life

• Vietnam
15 May 12
With my guys...i don't know at all...all from him is attractive to me...



• Boise, Idaho
15 May 12
It is best to keep them wondering what you are thinking. I liked that my ex always kept me going. Wanted me to do things with him and so I strived to be able to. I was impressed by his artistic ability. I think what really impressed me was his morals and I knew he was always honest with me. That meant alot to me.

• Puerto Rico
14 May 12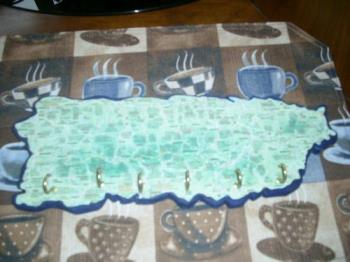 I love my mates hands. I find them so sexy and strong. They are nicely tanned hands that can make and fix so many things. I have always found them to be sexy. He thinks I'm crazy but I can't help the way I feel.

He just made a key holder for his mom and she actually thought he brought it. I will try to attach a picture of it.

•
14 May 12
I have to say that there isn't much that I don't find attractive about my boyfriend. One of the things that attracted to me first was his smile, because wherever he was he always had the time to smile at people. I think that this is a great trait to have because smiling lifts your face and makes you instantly more attractive to other people around you. I also like people who take care of their own body, because I think that if somebody expects me to love them, they have to be able to learn to love themselves first. Not in an arrogant way, but just accept themselves for who they are.

• Philippines
14 May 12

sounds like you are totally in love with him my friend. Well for me, i love my husband's voice. It is soothing for me plus he also has a great voice which i am proud off...lol plus i love his attitude as well as he can be so rationale at the same time sensitive.

• Netherlands
14 May 12
His eyes, the fact he is tall.. pity he is so skinny :-(