Brendan Rodgers rejects Liverpool Interview call!!

India
May 18, 2012 1:53pm CST
Brendan Rodgers who had a fantastic first season in EPL with Swansea refused to be interviewed for the Liverpool job. As per Rodgers, Swansea employed him when he was having a tough personal time in 2010 and he wants to repay that by sticking to the club and not moving to bigger clubs. What do you say of this show of loyalty by Brendan Rodgers? Cheers! Ram
4 responses

• Malaysia
19 May 12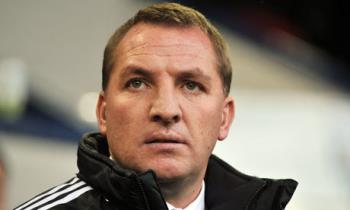 Brendan Rodgers turned down the chance to be interviewed. It was applauded as a show of loyalty. My question is: "Will he ever leave for a bigger club?" The former Wales star, John Hartson said,"Brendan's time will come. I have no doubt he will go on to manage a top four club but I always believed he would stay with Swansea this summer." Does it mean that if he leaves at the end of next season, then it would be all right and not a show of disloyalty? He can also be seen as not being ambitious enough - if we want to argue for the sake of discussion. But the truth could just be that he preferred to finish his job there at Swansea first before starting to think about his long term future. He was the Chelsea youth and reserved team manager, then Watford and Reading before took over Swansea in July 2010.

• India
19 May 12
Fair point. And I think that loyalty usually comes down to finishing what you started off. Sometimes opportunities come along and you think oh my god, this is my chance and do not see what you are currently doing and where you are with that task. In that light, I think this is still a show of loyalty from Rodgers. Cheers! Ram

• Malaysia
31 May 12
It seems that he just had a change of mind or had he? If he really completes the switch to Liverpool, I am happy for him as I believe that he could bring Liverpool around and play some decent football. I hope he will do well. I am sorry for Martinez though. But his time will come.

• India
1 Jun 12
Yes, I saw the news on the Television. I am actually very surprised by the news that first he says that he is more interested in ensuring his project with Swansea is completed, so he does not want to take the Liverpool job. Then he goes ahead and again applies for the Liverpool job. Apparently, Liverpool are paying not only for him, but three members of his backroom staff. Cheers! Ram

• Singapore
19 May 12
Very rarely will we see such loyalty in the modern games. Well done Rodgers. While Liverpool is a much bigger club compared to Swansea, the turmoil which engulfs the club means this is not a good time to take helm of it. Stick with Swansea.

• Carlisle, England
18 May 12
It wasn't a show of loyalty. Apparently, he found out that he wasn't the only candidate to be interviewed..so he rejected the offer. I mean, honestly, the arrogance of the man.


• India
19 May 12
It might be as you say, but if it is then it also shows that he is a very smart man. Knowing that he might not get the job, he does the next best thing, that is cement his position in his current club. Thus winning some brownie points if things go wrong next season. I do not think there is any arrogance involved in not taking up an offer for interview. Cheers! Ram

• United States
18 May 12
It is a rare case of Loyalty that I applaud! They were there for him and now he is sticking with them. It is wonderful to know there Is Still loyalty in Sport! And this is coming from a Liverpool fan. We will get the right manager. Rodgers is not it!