Euro Prospects: Italy: Has Prandelli rejuvenated the squad?

India
May 29, 2012 10:38am CST
Italy was one of the shocking teams of last World Cup. The team was over-aged and under performing on the field. They could hardly muster any points in their campaign and it was really disappointing to its fan. Traditionally, Italian teams play very well on the big stage except of this one blip in the last world cup. Now has Prandelli rejuvenated the squad with enough youngsters to really challenge for the title? Will the likes of Balotelli, Di Natale, De Rossi, Thiago Motta be able to match the Italian teams of the old? What are your views on Italy's chances at the Euros? Cheers! Ram
4 responses

• Indonesia
29 May 12
do you know what the hardest situation for italy?? 1. they must meet against spain in the first match...it is the hardest situation for italy national team.. 2. there are no legend like Del piero, Nesta, Totti..Only Buffon, de rossi,and andrea pirlo are the rest from the winning team of world cup 2006... 3. The regeneration of italy national team is not sucessfully..you can see Prandelli must call up again Antonio Di Natale, a 31 years forward..There are no more good forward available for Cesare prandelli..if iam not wrong, he want Giuseppe Rossi as number one forward and make duet for Cassano..the planning is cancelled because giuseppe rossi get a hard injured.. Here are the squad of italy in euro cup 2012 Goalkeeper: 1-Gianluigi Buffon (Juventus), 14-Morgan De Sanctis (Udinese), 12-Salvatore Sirigu (Paris St Germain) Defender: 7-Ignazio Abate (AC Milan), 6-Federico Balzaretti (Palermo), 15-Andrea Barzagli (Juventus), 19-Leonardo Bonucci (Juventus), 3-Giorgio Chiellini (Juventus), 2-Christian Maggio (Napoli), 4-Angelo Obinze Ogbonna (Torino); Midfielder: 16-Daniele De Rossi (AS Roma) , 22-Alessandro Diamanti (Bologna), 13-Emanuele Giaccherini (Juventus), 8-Claudio Marchisio (Juventus), 18-Riccardo Montolivo (AC Milan), 5-Thiago Motta (Paris St Germain), 23-Antonio Nocerino (AC Milan), 21-Andrea Pirlo (Juventus) Forward: 9-Mario Balotelli (Manchester City), 17-Fabio Borini (AS Roma), 10-Antonio Cassano (AC Milan), 11-Antonio Di Natale (Udinese), 20-Sebastian Giovinco (Parma)


• Singapore
30 May 12
Prandelli will need a few more years before he could rejuvenate the italian national squad. Let the young players gain the big match experience and it will do the future wonders. One thing to highlight thou. The current match fixing probe going on. Seems like the virus never got away and hampering the progress of team rebuilding. But if anyone could remember, the last two times (1982 and 2006) when Italian soccer were hit by such scandals, they won the world cup. Now the question. Will they be able to clinch the euro title?

• India
30 May 12
There is no way this Italian team can go head to head with the countries like spain,netherland,germany among others,,the most we can expect from this italian side is to reach quarter final and i guess reaching quarter final would also be very hard for them as they have the likes of spain in there group

• Malaysia
30 May 12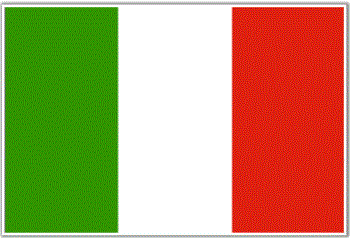 I see a bleak picture on Italian chances in Euro 2012. I am afraid that they can't even get out from their group stage. I think they will struggle. But being Italy, they are still a team to be respected. They can still stand their ground to earn draws. Can 3 points be enough to qualify? Only if the other 2 teams all lose to Spain and draw each other, then can 3 points be enough. But I am not impressed.