Getting a second dog

Canada
May 30, 2012 10:37am CST
One year ago, I adopted my miniature dachshund. I adore him and I love this particular breed. Every time the rescue where I got him gets another dachshund, it tugs at my heart to adopt. Currently, they have one that arrived at the rescue with a horribly broken leg. The rescue's vet has done excellent surgery and put in screws, staples and a plate and now the little guy walks well, just like any other dog. I can't help but think that people will pass him by, though, because they won't think he's "perfect." I can't give a home to every dachshund they get... but I also wonder if having two dogs is better than one. I sometimes think my dog would love to have a playmate, a companion, someone on four legs like him

However, he does have anxiety issues (probably always will) and he is
very
attached to me. I wonder if I'm asking for chaos if I ever bring in a second dog. Do you have more than one dog? How did you decide? Is it a good experience or a difficult one? If I ever get a second dog, I want it to be a sensible decision and not just an emotional one. What convinced you to make your choice?
5 responses

• Malaysia
31 May 12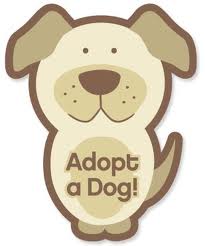 Ya all my dogs are mongrels and are adopted from vet clinic and SPCA and other dog saving organization and such , the females are neutred and all are given the dog jabs with a small token of payment.It much cheaper than the expensive dogs , and mongrels are more robust and even sometime they are slightly stupid maybe due to inbreeding. 2nd dogs should be easier to train , if the 1st dog is well trained.

• Canada
4 Jun 12
My sister found her 2nd and 3rd dogs easy to train because they both followed the example of her oldest dog. She said it was no problem having more. I guess that's something that concerns me a bit because my current and only dog is a very anxious one. He gets nervous for a few things and sometimes has accidents in the house because of his nerves... I think he would be more of a follower than a leader. Of course, you can never be sure of that -- he could react much differently with another dog in the house and maybe would become more of a leader because he was here first!


• United States
30 May 12
hello fellow dog lover! i don't know much about dachshunds, but we have both had scotties, and labs and now a beautiful little border collie/sheltie mix. She is very attached to us and anti-other dogs, but she is thirteen years old. We would love to have another dog or two! but with her age and her anti-other-dog attitude we are respectful of that. if i were you though, i would seriously consider another dog or two. dogs are such social animals and unfortunately, we cannot take them everywhere with us, so they really bond and keep each other company when left alone in the pack. some dogs, like ours, have separation anxiety akin to human children in their developmental stages...however, the dogs don't grow out of it!

• Canada
30 May 12
Hi there! Thanks for your insights :)) My dog does have separation anxiety when it comes to me. My office is in the basement of my home and, if I happen to be down here too long, he'll start whining from the top of the stairs, waiting for me to come back. He doesn't do it all the time - some days he's more "clingy" than other days. He's definitely sociable with other dogs, as I've elaborated in another comment... but, of course, each interaction is different and, sometimes, they get along with "most" other dogs but there are some that just react badly. My biggest fear is adopting a second and having to give it back because the two don't gel. It would break my heart to send a dog back. The rescue I go to, they give you a 15-day trial period with any of their dogs so that, if there are reasons it won't work, they are guaranteed to get the dog returned to match it up with another family. You're right though... I don't like to leave my dog alone for too long because he's REALLY alone. With another one in the house, at least they'd be company for each other.


• United States
30 May 12
Hello thinkingoutloud I have owned lots of different dogs at different times (or rather, they have owned me.) I've had solo dogs, as well as multiple dogs, and I do not hesitate to say that the happiest dogs I've had have had a canine companion. It is not chaotic to have two dogs (unless they are fighters. But I've never experienced that.) The reason I got a second dog (the first time I did this) was because I was often away from home and I thought my first dog would be less anxious if he had a companion for when I was away. I asked other dog owners about it, including my veterinarian, and without reservation, all said that it's better for the dog to have a playmate, canine friend, etc. I realize that you do have concerns about your dogs' anxiety...those are real concerns. If you do get a second dog at this stage, it would have to be handled with great sensitivity to your present dog. Of course, I know you know this. At present, I just have one dog. She was my father's dog, and he passed recently. She is nearly 14 years old, and as much as we would like to have another dog, we are hesitant to do so out of regard for her feelings. She is highly anxious. However, we have had her around other dogs (friends) and she has learned to adjust. That may be a way to test your dogs' receptiveness to a canine friend -- socialize her with friends' dogs. I hope all the best for you as you continue to care for your family. Peace, Out.

• Canada
31 May 12
Thank you, PageTurner... I take a lot of comfort in what you've said. I do believe that many dogs thrive when they have a companion. My sister has 2 dogs (she had 3 but her senior was just put down last week at the age of 14). They play together wonderfully. I've taken my dog over there and he loves them too. They might gripe over sharing one special toy or something but that's just play. There is no animosity, they have never fought... it's been a positive experience. That leads me to feel that I could theoretically bring another dog into my home. There are some practical things to consider, since I'd want a second dachshund. My current boy cannot go down stairs. He tries but the stairs to my back door are rather steep and narrow and his long body cannot seem to negotiate a way of getting down them. He can go up, some of the time, but mostly, he gets picked up. I carry him down to the door and then off he goes outside to do his business. I have to consider the possibility that I might have to do this with a second one of the same breed. Also, the dog that I'm currently looking at has had extensive surgery to a hind leg. When he arrived at the rescue, it was badly broken. He has staples, screws and a plate in the leg now and now walks like any other dog... but I do think towards the future and wonder if there may be issues to deal with for that too. It's a lot to consider. I love my dog so much and we have developed a great relationship over the year I've had him. I just want to do the best for him... whether that means him getting a companion or not. So much to think about! I guess the key is to take my time and really feel confident in my decision


• United States
31 May 12
I am so sorry to hear of your sister's recent canine loss. I know this is a difficult time for her. :( I see that you have put a lot of thought into what sort of dog to get as a companion to your current friend. I find it admirable that you would consider the injured dachsund, but you are correct that there could be issues in the future regarding navigating the stairs. There are times that my dog has problems with the stairs, and she's much bigger. This seems to be something that has to do with her age, I think. It is great that you and your dog have such a great relationship! You are both blessed!

• Romania
28 Jun 12
We have only one dog (in fact she's my partner's dog). We live in a small apartment and we don't have place for more dogs. But soon we will move to the country side and there we will get another one or two dogs. We know there are inconveniences about having more than one dog but we love dogs and, just like you, we want to help dogs that had bad luck. You must be sure your dachshund accepts another dog on his territory. How does he act when he meets another dog in the doggie park? Have you ever brought any guest dog at your place? How did your dog act?

• Canada
28 Jun 12
Charlie is very accepting of other dogs... he takes his time and checks them out and all but, ultimately, he is very sociable and loves to play

Like most dogs, he is more accepting when he goes to another dog's home rather than having a dog come into his "turf" but he's never shown any aggression.

• Singapore
1 Jun 12
I have different experiences when I have more than one dog. There were constant fighting between pair A while pair B get along just fine and the only fighting is for our attention. I realised too that when you pair them up when they are younger, the chances of them getting along fine is higher. However, it would be wiser to check out the temperament of the breed as well as your existing dachshund. Some of them are very territorial and will not stand another dog encroaching their area.

• Canada
4 Jun 12
That is good advice, sjlskl. I've heard too that, sometimes, older dogs are less welcoming to new ones because it's already "their territory" or their home and they are less accepting of sharing it with another dog. I have had my dachshund for one year now so, I think if I'm going to make this decision, it should be sooner than later for the benefit of all concerned :))