Euro Prospects: Holland: Can the dutch go one more step forward?

India
May 30, 2012 11:29am CST
In the world cup, the Dutch played well all the way to the finals when they ran into the formidable Spanish Armada. Highly criticized for their approach in the final which was highlighted by the Kungfu kick that De Jong hit on Alonso, the dutch seem to have come a long way from their flowing total footballing days. But there is no doubting the talent in the dutch squad with such match-winners as Van Persie, Sneijder, Robben, Van Der Vaart and a set of solid players in Van Bommel, Kuyt and De Jong. Will Bert Van Marwijk's men go one step forward than at the world cup and lift the Euros this time around? What do you say of their prospects? Cheers! Ram
4 responses

• Malaysia
1 Jun 12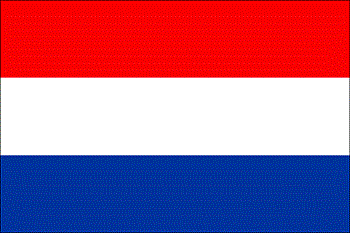 Dutch footballers are all genius. Maybe except De Jong. They can fly. They can play in any positions. They are always favorite but they always failed. They are good but they are always not united. I feel that they may have a hard time to take care of Portugal. Can they qualify from their group? They may be the biggest casualty of the group stage.

• India
2 Jun 12
But coming into the world cup, some of the Dutch players are in top form. Players like Van Persie, Robben, Van Der Vaart are all coming off good seasons for their clubs. So that is a good thing for the Dutch, but their unity is something different, especially looking at the fight that Van Persie recently had with goalkeeper Krul during the Arsenal vs. Newcastle match. Cheers! Ram

• Malaysia
4 Jun 12
Dutch players are mysterious. When they play for their own clubs, they can play very well. But when comes to internationals, the Dutch team has always been second bested. In the coming Euro 2012, if they are able to get out of their group, they should not have problem in reaching the semis. I think that is as far as they can go.

• Singapore
30 May 12
Together with Germany, Holland are my favourites to win the trophy. Holland used to self-destruct before or during a tournament. But they managed to keep it out during the last World Cup and the reward was a place in the final. So, if they can do likewise for Euro 2012, then they stand a good chance to lift the trophy which they last won in 1988.

• India
1 Jun 12
I have mixed feelings of how Ronaldo plays for Portugal. I have not seen him to be too effective while playing for Portugal. Actually it is very predictable as all players tend to try and find him, so it is easier for opposition to control him. Nani could be the X-Factor for Portugal. Cheers! Ram

•
4 Jun 12
Holland surely have quality players, a great and disciplined team that one expects to deliver on a good day. However, the team has this "habit" of doing dirty job and failing to clinch the crown. How many times have Holland reached the final of important football competitions without winning! One feels that if Holland win this tournament, justice should have been done. I wish the team wins.

• Malaysia
31 May 12
I think so dutch can move next level. I had saw they play and more good, better than Holland. Only one think should we can focus, a team work. They're are strong enough if they have a team work.