What player do you use for playing songs?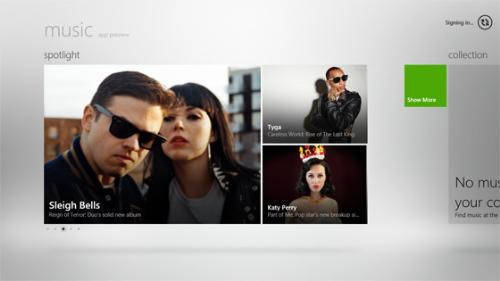 India
May 30, 2012 11:50am CST
Oh I myself can't answer this question, there are many players out there with their own pros and cons. Well i use zune most of the time and windows media player is just awesome on windows 7 it has an in-bulit DOLBY DIGITAL plus encoder. There are many out there like vlc,winamp and all but i don't use them. Oh zune on fullscreen mode also download's artist's wallpapers which is so cool when playing the song.I use itunes only for my professional works cause it can organize all music files in folders and instantly play them. Well, as the new windows 8 is going to release soon they previewed their music app, and it is so much more mind blowing than zune and any other you should check it out for sure in the new windows 8.
3 responses

• India
30 May 12
Well to be very honest. I usually prefer listening to music using my laptop and most of the time i go for my cell phone. When with my laptop, i prefer VLC media player. I have never tried any other player for playing music.

• India
30 May 12
You should try zune player then you will love it, if you want great sound clarity then go with the windows media player,I don't use vlc player much because it boosts the volume more than 100% which may damage my laptop speakers and also at 150% disturbances can be noticed,Happy mylotting.

• India
30 May 12
kay dont know why you are asking microsoft related questins but whatever, not my business. I use vlc player- its the best and its free. Its not a product from an evil corporation like microsoft!! no other player comes close to it.

• India
31 May 12
Microsoft is not an evil corporation, yeah i agree vlc is free but zune is also free and it can also play any media formats including flv,mkv video formats and all other audio formats plus its got a great graphic UI which vlc lags.

• India
31 May 12
Microsoft is pretty evil- in my opinion. Never heard of zune- i think its only for people who dont want to use anything other than microsoft. VLC can play flv, mkb too. and i dont choose my music player for its graphic UI but for its user format and ease.

• India
2 Jun 12
Zune is a product from microsoft, powerful than windows media player.


• Philippines
2 Jun 12
windows media player is just awesome but winamp is great also

• India
2 Jun 12
yeah many people use winamp these days, its a popular player for playing music i think...

• India
3 Jun 12
windows music player is full of glitches and winamp has a horrible interface. vlc is the best and most popular player, no one has even heard the name of zune.