She's really ticking everyone off!

Canada
June 11, 2012 12:08pm CST
I've been working so much I haven't been home. My younger brothers girlfriend is on the wrong side with everyone. I don't even talk to the girl, I get up and leave when she enters the room. She's very snotty and rude and an only child. I've never met anyone so rude and obnoxious when they are at others house. She will take a giant plate of food, and not eat it. My SIL brought these squares she made it had fuzz they were outside. She sat there and complained for 20 minutes. My SiL was ready to rip her face off. My mother invited her to iur girlsd weekend mid july. We already booked everything for it, just need to bring your alc_ohol and snacks. This girl sat there the other night whining she wants to go to this one park (cost 10 x more, and it would cost us more to cancel where we are). I hope this girl doesn't come, and even my mom says so as well. She won't do anything without my brother, and expects people to bend over for her. I told everyone I wasn't and I'm not cooking for her either (she will sit there and order people around or whine) I won't have that. They ordered 2 sites and they won't let me in the same site as her, they even prewarned her to keep her mouth shut or else ill be nasty. I can only handle and be patient with idiots for so long. But I hope she comes and pulls this ill tell her where to go.
8 responses

• Malaysia
12 Jun 12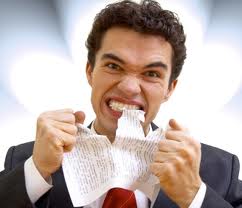 i guess have to confront your brother about her girlfriend and ask him to prepare that the family members is going to give her an beating of words to her bad alttitude and bad behavour very soon. Hence either the brother tell her off and behaviur if not don come to the family again or the family members will tell her off in the next availability. If she is annoying and disturbing peace of the whole family , then she must go.

• Canada
12 Jun 12
That will cause a royale battle and Ill be to balme for everything. I just make it clear that I dont put up with her behaviour by ignoring her, and walking out of the room. The others put on a show, and they say since my younger brother is dating her we have to accept her. I think she just gets her way at home and expects it here. I cant see them being together much longer, the other night they woke everyone up while arguing and screaming at each other. She thinks she will get her way and boss my brother around and he is sticking up for himself now. I highly doubt she will go camping with us anyways, since she isnt getting her way, she cant go anywhere without my brother, and the way she acts we wont even bother with her. Half of us going dont like her to begin with, and Im sure the rest over a weekend wont put up with it.

• United States
12 Jun 12
Why would your mom invite your brother's girlfriend on your family vacation? I could understand if your brother was married or if they were engaged, but not if they are boyfriend and girlfriend. I hope that someone does tell the girlfriend off because it is rude to be demanding in someone else's house. If your mom does not like the girl why would she invite her. I wonder if your brother and the girlfriend are serious about each other to the point where they might be getting married.

• Canada
12 Jun 12
She has done this with my sisters boyfriend (but theyve been dating for 10 years), my SIl as well when they were dating. But the funny part is none of my boyfriends have been invited (I wouldnt want to them to go to begin with - poor souls). My brother and this girl have been dating for 6 -8 months on and off. But to be nice she invited her so she doesnt feel left out. I highly doubt they will get married they argue and fight constantly just the other night they woke everyone up because she was screaming over something stupid,and wanted to go home. My parents dont say or do anything even if they dont like her because shes dating my brother, and what if they get married. I just dont bother with her, I think its jut because she is so immaturee, and irresponsible with the big age gap between all of us, and she just doesnt know the world - shes enver worked, her parents cook, clean,and kiss her rear for everything. Her parents hand her everything, so when she comes over here she expects it as well. I hope she comes camping, and Ill tell her what for if she pushes my buttons.

• Canada
11 Jun 12
hey, just because she is an only child means she is snotty and rude. back up the truck ricki! i am an only child and am neither of those things. kids with sibs can be snotty and rude too. its a matter of upbringing. anyways. sounds like she needs to grow up and stop being a princess!

• Canada
12 Jun 12
Upbringing is a factor. All the only children I know act like that, and I had a close friend as a child who is basically a spitting imagine of each other. Just like you can tell from oldest, and youngest siblings to their behaviours. But I would never in my life dream of acting that way especially at someone elses house for that matter. But after everything is booked she suddenly decided it didnt suit her, and her needs. Just today she came over (while skipping school), and wanted chinese food since we had it about a week ago for my Mothers birthday (we only have it special occasions once or twice a year if that). She expected my parents to pay again for all thise food, and she sat there and whined even my younger brother told her off. I hope she comes and gets an eye full while there. Shes in the other camp site without those of us that cant stand her (my sister, college roomate, and grandma is stuck with her - and my grandmother will tell her off). But I doubt they will date much longer sincee she woke everyone up whining, and screaming at my brother for some stupid thing the other night - she pissed off the entire house that night.

• United States
11 Jun 12
I do not know where she gets off thinking she can order people around, especially her boyfriend's family. I was taught when at another's house that I be respectful and courteous. If I am offered food I take it, and I don't force someone to make me food. If they are comfortable with me making it myself, I do that. I'll let them know that I am. If there's certain food I'm not allowed to touch, I don't touch it. Simple as that. If she isn't willing to chip in more to go to another camp site or park, well then that's her problem. You guys have already booked it all, and it's not her place to go in and order this and that about it. She doesn't even have to go, and I hope for ya'lls sake she doesn't go.

• Belgium
11 Jun 12
Good evening dear mylloter friend 911Ricki , woooow dear friend , i cann honestly you got yourself on back a pretty lazy pshycho and narcisistique girl , this girl after what i've read in your discussion , she takes herself for the belly or center of the world , my dear friend i cann allso say that you have quite some patience for supporting her childish and borderline character. How old is this women/girl ? Has she received any education at all ?? If i were to be her parrent and take part or be witnness to her behavior i would trully try to burry my head in sand or anything because of shame , someone really needs to take this girl apart and at first try to kindly explain her that she is verry hurtfull and disrespectfull , and that if she cares to still have some friends left , i suggest i great change of character , if not she cann simply find other people to get on theire nerves. I really hope you have enough nerfs to get you patience and coollness around this girl , because its easier to ignore her , if not you will finish been stressed and pissed of all day long. Have a verry nice evening dear 911Ricki. HosmanF.

• United States
11 Jun 12
Let her come, and act out. The whole family will see her true colors. It was nice of your mom to include her, but this is ridiculous for everyone to try to accomodate her.

• United States
11 Jun 12
Hi Ricki! You seem so different from all the people you talk about. Everyone you talk about is either spoiled, obnoxious or just plain stupid. I'm beginning to think you are the ONLY reasonable and sane one of of all the individuals in your circle of people.

• United States
11 Jun 12
She will continue to be a pain in the azz as long as no one puts her in her place. after all she is in your home and you are walking out of the room. That for starters is crazy behavior. There is no way I would leave the room to avoid her when she does not live there. as for the food as long as she can do it she will continue.