Rawady rathore(bollywood) blockbuster?

India
2 responses

• India
14 Jun 12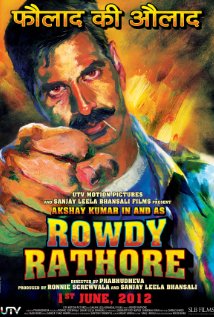 I haven't seen Rowdy Rathore, but it's seems to be another great blockbuster of Akshay Kumar. I have Akshay Kumar movies and didn't like them, so I stopped watching them, Rowdy Rathore is a remake of Telugu film and Telugu movies are really boring so I want watch Rowdy Rathore ...

• Pune, India
23 Mar 13
Hi, This film is copied by south Indian film. But I also like this film. The acting of Akshay kumar is fantastic. Songs are also nice. Sonakshi Sinha is aslo good. She dance well but she has to lose some weight.