Earnings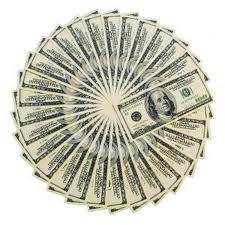 India
10 responses

• Indonesia
16 Jun 12
here is the statement from mylot : If you're looking to earn for your photos, there is still a HUGE opportunity to earn. You will be compensated for each photo added to a discussion or to an interest. so the conclution, you won't earn based on comment on pictures or commenting the pictures

• India
16 Jun 12
Ohh., Thanks. Mylot really has good opportunity for earning..


•
16 Jun 12
correct me if i'm wrong but I don't think that you can earn money by uploading pictures here in mylot. You you earn through referrals and joining discussions only.

• India
16 Jun 12
o.k. But I am not sure.! I have a small doubt in my mind! because I started this discussion.!

• Italy
16 Jun 12
We can also earn by completing tasks and using the search. rkennedee I think it is time that you read the FAQs: http://www.mylot.com/o/faq.aspx and this: http://www.mylot.com/o/images.aspx

• India
16 Jun 12
Ohh. Wah.! Thats good. How many photos can be uploaded everyday...?


• Bucharest, Romania
16 Jun 12
The way to make some coins with pictures is not just simply uploade'em in your account and wait .. Is to post images when you start discussions and/or you answer in a discussion + adding images as interest avatar. Pay attention and do not post copyrighted images !

• Vietnam
16 Jun 12
What's i know is we can get some cashes by posting pictures, but writing comments for picture..i really don't ensure we can earn money from it. This time i am very lazy to upload pictures because most my pictures are big size and it is often failed to upload...

• India
16 Jun 12
o.k. Thanks very much! I also uploaded so many pictures! I also know that we can't upload unlimited pictures.! I am also not sure about earning by commenting for pictures.!


• Indonesia
16 Jun 12
You don't earn from what other people type, I am pretty sure about it.

But do you earn from give comment on pictures? Maybe. But considering that there are no DRS around comment section below the pictures and the moderation is not as strong as in discussion area, even if we actually earn by give comment on pictures, I doubt it would be as much as on discussion area..


• India
26 Jun 12
Now we don't earn for the photo comments. ( other myloters say this ). But we can earn by uploading pictures..

• Indonesia
28 Jun 12
Who said that, and can we prove that the information is valid?

Well, like lamb said, a mod ever confirmed that we do earn for photo comments. But that's years ago, and we don't know whether it has been changed or not. But, oh, well, if I want to earn here, I wouldn't do it by give comment on photos..


• Chile
18 Jun 12
I like to post pictures here, specially of food or beautiful places, but I don`t think we earn as much for them as we earn from posts. What I am sure of is that we don`t earn at all from what other people say about our pictures.

• India
26 Jun 12
yes that's true. We can never earn by others typing. But I had a question whether we can earn by commenting to others photos.. By uploading photos we can not earn as much we earn from comments..

• Chile
26 Jun 12
I don´t know. But I love to write something when friends download a nice picture so I don´t care how much they pay.


• Singapore
22 Jun 12
haha, i would like to help u answer your question but too bad i dunno

As far as i know, u do earn when u upload pictures, but whether u earn via getting comments in them, is another thing.. haha

Maybe u should check the FAQs for it or some other members should be able to solve your question for u

SO far, u are the first person i came across asking about that, i guess none of my previous friends has ever thought of that.. haha

• India
26 Jun 12
Hay, Thanks for the information.

We can earn by uploading pictures but not by commenting to them.

• Cambridge, England
16 Jun 12
You only earn for what YOU do. You will not earn anything if other people comment on your pictures (they may do, of course, provided that the comment is of sufficient quality). You also earn nothing for pictures posted to your profile. You will only earn anything for pictures posted to Interests, discussions, responses and comments ... and then only if they are relevant and in accordance with the Guidelines and the Photo Guidelines, which you should read and abide by.

• India
21 Jun 12
Thanks for the information..! I really follow mylot guidelines always!

• Philippines
16 Jun 12
Hi shskumbla, as mylot said the photo must be relevant with the topic so we can earn. You can check this out. http://www.mylot.com/o/photoguidelines.aspx



• India
16 Jun 12
No, I'm not sure about that.. But from other mylotters I came to know that we can boost the earnings by uploading pictures when starting a discussion..