EURO 2012 Quarterfinal (QF) match-ups

India
June 20, 2012 11:08am CST
Hi all.., especially EURO 2012 lovers....!!! :) The stage is set for the next level of the tournament - KNOCKOUT LEVEL!!!! Looks like we have a really terrific line up & I am pretty darn excited. I aim to watch all of the QF matches no matter what.... QF - 1: Czech Republic vs. Portugal QF - 2: Germany vs. Greece QF - 3: Spain vs. France (WOWWWWWW...!!!!!) QF - 4: England vs. Italy Have any of you come up with your predictions for the SF matches?? I have & I would like to share it with you all.. Lets see how many people are thinking on the same lines as me.. OK.. QF 1 -- Czech Republic (3:2) QF 2 -- Germany (4:1) QF 3 -- Spain (3:2) QF 4 -- Italy (After OT 2...) What are your ideas??
6 responses



• India
20 Jun 12
Yeah EURO-12 now looks interesting with some of the mouth watering clashes on paper. Lets see who comes victorious..!

• India
20 Jun 12
Hello subhojit10, what are your predictions? Which teams will get into the semifinals? Which is your favorite team

?





• Malaysia
21 Jun 12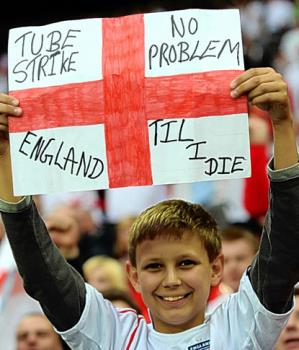 I think Portugal, Germany, Spain and England will progress to the semi finals. My predictions are based on what is on paper. But I would really like Greece to do what they did in 2004. France is fully capable of upsetting Spain. Italy is a match for any team. But what I predicted are the likely outcomes. I am an England supporter, so I will want my team to win the Euro 2012. But I don't always get what I want in life.

• Malaysia
21 Jun 12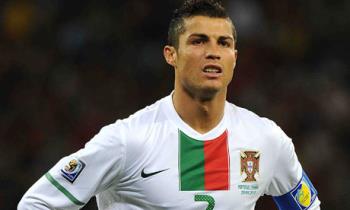 The way that Portugal played their last match showed what they can do when Cristiano Ronaldo is in form. As he is such a prolific player, it is hard to see him getting quiet in a game for long and he just proved that with 2 well taken goals against Holland. That is the reason for my prediction. Further more, Czech Republic is not really that strong a team comparatively but they were lucky being in a weak group. The scorelines you predicted are too high scoring. I feel all the matches will be very close with no more than 2 goals difference.

• India
20 Jun 12
Now we are on the second stage of Euro 2012

. Knock out levels will start on tomorrow. In the first qualifier I think Portugal will win the match. In the second qualifier O think Germany will win. And in the third and fourth qualifiers the winners may be Spain and England respectively. These are my predictions. I am so eager to know other predictions too

.


• Singapore
20 Jun 12
With all due respect to Greece, their tie with Germany is the least glamorous of the quarter finals. As for my prediction, it will be Portugal, Germany, France and Italy. I have mentioned that I dislike Portugal but I think they will be too strong for the Czech. Germany should be a straight forward victory. France and Italy might need a penalty shoot out to decide the ties.