Time for goal line technology, Sepp

Singapore
June 20, 2012 12:36pm CST
The call for goal line technology is getting louder with each major tournament. Once again, it was a match involving England. In their last group match against Ukraine, John Terry hook clear the ball after it had clearly crossed the line. Despite having extra officials standing along the goal line, they have failed to spot that the ball have cross over the line for a few inches. It is dampening to watch the game being spoiled by poor refereeing decisions. Please, FIFA, implement it asap.
6 responses

• Malaysia
21 Jun 12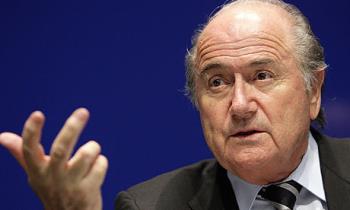 Having the technology and not used it - just depending on human judgement, even though mistakes after mistakes have been committed.

FIFA's argument has been that a football game is emotional and flowing, to use any sort of devices to help the referee in making decisions will hinder the flow of the game and make the game less emotional. FIFA thinks it is fair to the game by counting on referees to make the correct decisions, but when the referees make mistakes which they will surely do, the team that suffers from the wrong decision won't feel fair at all. FIFA is not progressing with the times. Maybe the change will come when a younger man replaces Mr Sepp Blatter.

• Singapore
21 Jun 12
While I agree that soccer should be a free flowing game, I disagree that technology will hinder the game. There are technologies available which can transmit almost real time to the referee if the ball has cross the line or not. The referee can make instant decision, no necessary stoppage, unless it is video technology.

• Malaysia
21 Jun 12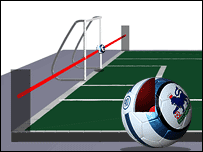 Yes, the 'cross the line detection' is in fact low tech stuff and has been around for ages. But the dogged resistance of FIFA to using that to help the referee is beyond comprehension. I feel pity for the goal line referee of the England/Ukraine who missed the certain goal. His job is to determine that and yet he failed. He is just human and he too makes mistakes. I blame FIFA for the mistake. Just saw this news: "FIFA president Sepp Blatter has responded to Ukraine's no-goal decision at Euro 2012 by saying that goal-line technology is now 'a necessity'." He finally wakes up.

• India
21 Jun 12
Why don't they understand that changes are just essential in the game. So many changes are made in the cricket game too. Those all changes made the game more interesting and entertaining. So, I should say that it is high time to use the goal line technology

.




• Singapore
21 Jun 12
First and foremost, the technology is used to aid the referee in making the right call, not to replace him. Second, if the spectators are idiots who make jeers of racist origin, riots in the stadium, then hell yeah. Ban them. They have no place on earth, let alone in the stadium. Third, there isn't a need to resort to using profanities in reply. And lastly, are you a Englishman?

• United States
20 Jun 12
I agree that it is dampening to watch a game that is spoiled by poor refereeing decisions, sjlskl. Do you think that the referees were intentionally denying the fact of the goal, or was it human error? What sorts of goal line technology are available?

• United States
21 Jun 12
That is good that there is nothing sinister, friend. In the USA there is also controversy over using different technologies for different sports, such as instant replay just to watch the video replayed to see what the ball really did.

• India
21 Jun 12
I think as long as Sepp Blatter is at the helm, I do not think it is coming. I do not what does Sepp have so much against the Technology that he has simply refused to allow it in. But I am not so sure as to how long more he would continue. If he steps down then I think his successor might hurry it in. In light of today's technology, at least goal line technology should be there!! Cheers! Ram

• India
21 Jun 12
Exactly. It is high time to introduce goal line technology in football. I can't understand the logic behind why they are so hesitated do so. These kind of incidents will definitely effect the game spirit very badly

. I hope they will introduce goal line technology at least in the next tournament

.