People that have their home for sale

United Kingdom
June 22, 2012 5:11am CST
Some houses sell very quickly because they look desirable, are clean and are tidy. They make it easy for the person or people looking around to imagine them or themselves living there. I put my house on the market to sell in 2010. I had two half days with a clutter consultant to make my house look more desirable. I tidied my garden myself by laying more grass on an empty patch, putting down decorative looking pebbles where the decking used to be. I put a plant in a pot in front of a little hole in my fence. The second person to view my house agreed to buy it and I then agreed to buy the bungalow. The lady bought my house for her grown up daughter to live in. The bungalow I was moving to was empty. Yesterday I saw a documentary about a man's house that was on the market. He had five fridges and six computer screens. He had five old cars in his tatty looking garden. He had a secret estate agent to try to make it easy to sell. Amazingly the man got a couple of friends to help and go rid of most of his mess. He made the house look much better and spent around two thousand pounds doing that. Have you ever got a home ready to sell? If so how did you do that? Imagine you are trying to find a new home to live in. If so which things in the property will you be looking for?
10 responses

• Malaysia
22 Jun 12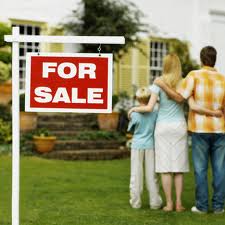 I used to manage some house for rentals.Work like a caretaker for houses for rent.The important thing is to made the house as new and clean as possible.Mininum damage especially to the doors windows and pipping and toilet.No new tenant will move it to house where they need to fix stuffs. They want readily house with mininum repair. Hence empty house with new coat of paint and fix all piping is essential if want to rent out quick.

• United Kingdom
23 Jun 12
It is so very interesting to hear about the sort of property easily rented. I agree that the people want a home that doesn't need lots of handy work. They are keen on neutral colors. I let my cottage out three times when I owned it. The first was a retired doctor and he liked the cream walls. The second was a lecturer and she liked the low maintenance garden. The third liked living near his work.

• Denmark
22 Jun 12
When I was still living with my parents we moved many times. The last house was extremely difficult to sell. My parents got a new kitchen in order to make the house more appealing and we painted many of the rooms. We have some very colourful rooms - a blue room, an orange room and a room that was a red and blue. My parents thought that the house might be easier to sell if they painted the rooms white so that was one things they tried to do when they were unable to sell the house. They also changed estate agent many, many times and they tried every single estate agent in town, but the house was expensive and the location wasn't that great, and that made it hard to sell the house. They finally managed to sell the house, but it took several years. When my husband and I bought our house we were quite picky and we saw a lot of houses before we made a decision. We saw so many houses that the estate agent started greeting us with the words: "Oh, it is you again"

In addition to the price we looked at the location, the big and small things that we needed to fix if we bought the house, the roof, the basement and the size of the garden.

• United Kingdom
23 Jun 12
It was very interesting to hear about your parents attempting to sell that house you used to live in. It was a shame that it took several years to sell that house. When they had tried many estate agents they must have wondered if it would ever sell. It sounds like the estate agent you and your husband dealt with found out you were fussy with the houses you looked around. It was wise that you considered so many factors. For me location is the most important factor. I could only live in a bungalow.

• Cambridge, England
22 Jun 12
It's probably worth spending about £1000 getting a home ready to sell. The first thing you should do is to remove all the furniture you possibly can and tidy away all the clutter into cupboards, storage boxes &c. It makes the space look larger and it is much easier for the person viewing the house to visualise how it will look with their own furniture in. Getting rid of clutter will also, of course, help greatly when you come to move yourself! The less you have to move with and the more organised it is, the less time and money you will spend getting your belongings into a new place. It isn't particularly necessary to redecorate the house unless the paintwork looks very tatty but, if you do, go for plain, neutral colours (Magnolia works better than plain white). The new occupant will almost certainly be re-decorating once they move in. One of the recommended tactics, if you do nothing else, is to paint the front door! When people come to view, try to have a vase or two of flowers in the living area and it is well known that the smell of fresh brewed coffee or newly-baked bread can have a big influence on the 'first impressions' of a viewer.

• United Kingdom
23 Jun 12
Thanks very much indeed for your excellent recommendations for anyone wishing to get their home ready to go on the market. When looking around properties I believe cream or magnolia make the rooms look spacious. Before I sold my cottage in 2005 I wish I had got a fireplace put in the lounge. I wish I had put in double glazed windows in my house that I had sold in 2010. I think the flowers in the lounge work well and nothing beats the smell of freshly baked bread to give a favorable impression to the viewer or viewers.

• Philippines
22 Jun 12
It is nice if houses sell quickly in your area. We had been selling our farm lot for two years now to no avail. I guess people here are not into buying properties nor houses. In case of farm lots, what the owners do is they mortgage it to people and let the mortagee tend the said lot.

•
23 Jun 12
When you're selling your house, you have to make sure that it is as nice as it possibly can be, as it is important that the buyer can imagine themselves living in your house. I don't think that I would ever want to buy a house that I had not seen without something in it, because I don't have very good imagination and this means that I need to see what other people have managed to do to the house. If it is messy then I would immediately think that I didn't want the house because there is no way that I would want to live in a messy house like that.

• Singapore
23 Jun 12
Hi maximax8, I agree that selling a house or flat is not so easy. A clutter free, neat and clean house will probably get more offers than one which is untidy and generally in a mess. However, even if you had done up the house wonderfully I believe that the most important factor is the price. If you are willing to sell it below the 'market value' I'm pretty certain the house will be easier to sell. But if you insist on 'market or above market value' then you'll probably have to wait for some time before a suitable buyer comes along. Just my thoughts.

• South Africa
23 Jun 12
At one stage we were considering selling our home and buying another. Before we started the proceedings we did a little exercise and went to look at houses that were on the market just to get an idea what was available. What was important to me as a woman, was that the house should be in a safe area as we have a high crime rate in our town. Because of this the house itself would have to have a few security measures in place. Another thing that would be on my priority list, besides the house being in good repair, was the appearance of the bathroom and kitchen, as well as the amount of cupboard space available. And of course the garden would have to be large enough for our dog. After that excercise we developed a new appreciation for our home and decided to stay where we were.

• United States
23 Jun 12
I had to move from my last home and was unable to sell it. Since we were doing owner finacing we had to give it back to the person who was holding the note. randy had lost his job and we could not afford the payments and the job market was horrible (it is all over). I had cleaned the place the best i could which was hard because Randy had been in the hospital a week before we were schediled to move which made things hard because I lost three days of packing and cleaning. I am hoping that when we do buy a house (which we are hoping that it will be in a year) that we can do everything we can to beautify it. I have been apartment hunting and the last two places we have seen were nicely decorated and had very little furniture.

• Gold Coast, Australia
22 Jun 12
We sold our home last year that we had been in for ten years. As I had a lot of unfinished projects on the go when we decided to sell, it took me some time to finish these off and to get the house to a stage where I thought it would be acceptable to sell. However during that 12 months or so since deciding to sell and actually putting the house on the market, the housing prices had dropped and there were loads of houses for sale with fewer buyers. So it took six months to sell and we had to drop the price a few times to keep people interested. So in hindsight we probably should have just sold the house as it was back at the start of 2010. It would have sold for possibly more money or around the same amount an I would not have had to have done all that work!

• Canada
22 Jun 12
first impressions are everything, especially when you are trying to sell a house! i have never sold a house but know many that have. you have to keep your house clean and put away a lot of personal items and even some furniture to make the rooms look bigger.