Books that make you think.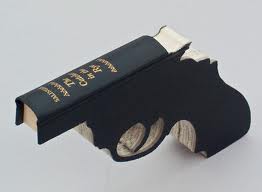 June 22, 2012 4:57pm CST
Of all the books i have read "Catcher in the rye" is the one that i have read most and has had the most profound affect on me. I have read it several times over my ever advancing years and everytime i read it i see it from a different prospective. has any other book had this affect on you?
8 responses

• United States
22 Jun 12
hi ajk...mr. psychoartist and i read "the catcher in the rye" for the first time about two years ago...we had heard that at the time of it's publication it was considered very controversial, but when we read it in 2010, we did not understand why! just shows how culture and history make a difference with reading and writing! one of my favorite novels is "gone with the wind" ...i first read it when i was about fifteen years old and have read it about five times since...every time i read it i see different aspects and perspectives...i think some of that has to do with my aging and maturity...also, i grew up in georgia, and so was culturally influenced about the history of the plot...it seems that the first time i read any book it is to absorb the plot, the next time i notice the psychology and temperaments of the characters, and after that i absorb cultural, history, and generational aspects...this has happened in my cyclical perusals of my favorite agatha christie novels!...i have noticed that in the books of her career span, from the 1920's to the 1970's she reflects contemporary culture and for me that is an addition to the plot, to be able to absorb that social and cultural history...

•
22 Jun 12
i do not think "catcher in the rye" is controversial, but it has made me think. (quite an achievement for a person like me!

) i first read it when i was 13 and it had that troublesome teenager theme, later it seemed more from the other point of view. i used it for my english exam and my teacher was furious!

i got a 'B'. i read 'gone with the wind' about 20 years ago and loved it! the only negative was picturing Gable as Brett. Much rather it was Paul newman. my mothers favorite actor and i can see why!


• United States
22 Jun 12
oh yes, i could see paul newman as rhett! he was in one of my favorite films, "the long hot summer" where his character was very cool and sardonic like rhett butler...that film was based on a faulkner story, have you seen it? it has a nice equal measure of drama and humour...

• United States
22 Jun 12
Speaking of Paul Newman, don't forget, "Cool Hand Luke."


• Romania
23 Jun 12
I have read it too, when I was younger, and it really impressed me. My favourite book of all times is Foucault's Pendulum, by Umberto Eco. This is just such a great book. I was thinking about it for weeks after I have finished it. There also are some of Mircea Eliade's works, a Romanian writer. They always make ma think about them and also about my life from another perspective.


• India
23 Jun 12
"Power of Positive Thinking" by Vincent Peale has had a great effect on me. It actually made me to re-invent myself and here I am today forever in the attitude of gratitude - a sure sign of positive thinking.


• United States
22 Jun 12
Hello ajk111 When I was a child I was introduced to John Steinbeck, by my father. I think the first Steinbeck book I read was, Of Mice and Men. It had a profound effect on me. Later, when I read Stephen King's, The Green Mile, I thought a lot of this book. Still later, I finally got around to reading, The Grapes of Wrath. I was blown away by this book. Another book that has affected me is Deitrich Bonhoeffer's, Life Together. I re-read this one just about every year.

•
23 Jun 12
I read 'of mice and men' and 'the grapes of wreath when i was at school and found them very powerful, great stuff! I love Stephen King, i think the horror genre has made him a very under rated writer by the literary hoi polloi. he is a wonderful wordsmith. Never heard of 'life together' but i now look forward to reading it.


• United States
23 Jun 12
Well, ajk111, Life Together is nothing like the others. You know what I do for a living -- it's along those lines. It's not a novel. I just find it enlightening in some regards, while I struggle with it in other regards. Also, I am a student of Bonhoeffer, and enjoy/struggle with his other writings as well. But if you do read it, I should like to hear your feedback.

• United States
23 Jun 12
Another book that has had a trememdous impact on me and how I think is, Jesus and Community, by Gerhard Lohfink. Again, not exactly light reading and again, not a novel. There are quite a few in this genre that have been friends to me over the years.

• Malaysia
27 Jun 12
There are books that I have found very intriguing to me. They are timeless Classics that I have read over and over again. The authors are late though, but the lessons are generational. Books written by James Allen especaily his "As A Man Thinket", "Byways To Blessedness" and so on. These Lessons in the books are intangible and very crucial for everyday living. Also Books by Wallace Wattles- "Science of Getting Rich", "Science Of Being Great", "Science OF Being Well". These Sciences written by Wallace is a Masterpiece. Brian Tracy -"Million Dollar Habit" is very captivating. So many more these stand out for me and sends me into thinking and trying to do it.

• Canada
23 Jun 12
Any book by Esther and Jerry Hicks or Dr. Wayne Dyer makes me think. It all depends on what I am reading the book for, knowledge or entertainment. I read a lot of novels and bestsellers but do they make me think? No, not really. Although there has been the occasional one, generally speaking, books for mere entertainment usually do not make me think. I'd have to say that books about the power of positive thinking or the law of attraction are ones that make me think the most.

• Canada
28 Jun 12
They're not for everyone but if you can wrap your head around them they are very thought provoking. When people read them on my recommendation, I always caution them to take what they want from them and leave the rest. Personally, I love them! I am currently reading "Wishes Fulfilled" by Dr. Wayne Dyer. I'm about halfway through and yes, it is really making me think!


• United States
23 Jun 12
I don't own Catcher In The Rye and I've never read it. Perhaps, someday I will. I am reading...Rooney, Sparks, Steel, Delinsky, Rice, Sheldon...before my passing. I read Message In A Bottle within 9 hours (5 Bathroom Breaks + 1 Lunch Break In My Car...included), from Start To Finish. Have yet to see the movie. "The Wedding" from Nicholas Sparks, I've read and is awesome, too. Darn those "Tear Jerking", books and movies. Mind you, I didn't read too much when I was 18 and younger. I worked 2 Part Time Jobs, Took Care of Grandma (RIP) and participated in after school sports. Most books I read are Humor (Andy Rooney, 60 Minutes, RIP) and Tear Jerkers (Nicholas Sparks and etc.).

• United States
29 Jun 12
"Siddhartha" by Herman Hesse has affected me! I like the idea of a person following his own path rather than the mass. I like that in the end, he is the sum of all his experiences (which were good and bad). His old friend realizes that he truly "lived" rather than live an entire life based on the teachings of another. And that's how I try to live my life!