Wynonna Judd got married......again!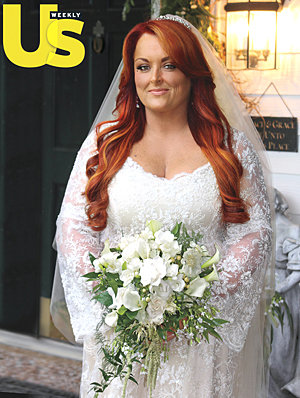 United States
June 23, 2012 11:13pm CST
On June 10th she married her drummer Cactus Moser. This is wy's 3rd marriage. Will it be her last I don't know. HEr first two ended up in divorce. I heard her first husband,who is the father of her two kids,was an abuser. Second husband,her former manager,sexually assualted a 14 yr.old girl. She picked two losers and I hope Moser is a keeper! What I thought really strange about this wedding was,Wy's mom and sister were absent! I know Wy and Naimoni have their issues. I can see mom not coming to the wedding but is Ashley pissed off at Wynonna.too? Maybe will find out in time!
3 responses


• United States
27 Jun 12
I wish Wynonna Judd latest marriage works out! She sure has had bad luck with the first two! She deserves happiness in her life! We will see!


• United States
27 Jun 12
Some people think Wynnona and mom still have not totally made amends! That is why she and ashley didn't come to the wedding! I heard on the radio yesterday Wy didin't invite them! Her excuse was "I didn't invite them. We are doing our on things right now". To me this is "I invited them but they didn't want to come'! Hopefully Wy's 3rd marriage will work this time!

• Boise, Idaho
24 Jun 12
I heard these things about Wynonna's last husbands. Her and her mom had a show on OWN last year. I hope they bring it back.THey had solved some of their problems on it. Her sister has a show on television called Missing too. Ya, maybe we will find out in time what the reason is behind Naomi and Ashley's absences. Maybe it was a spir of the moment thing. We will have to wait and see how things go.

• United States
27 Jun 12
I was talking to friends about Wynonna Judd the other day. One friend thinks Wy and mom still have issues! That is why she didn't come to the wedding! I heard on the radio Wy didn't invited mom or Ashley! Wy said the family is doing their own thing nowadays! To me says "I did invite them but they turned me down!" I still think that family is still messed up!