Lady Gaga Songs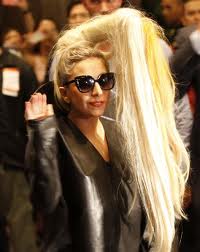 Philippines
June 24, 2012 2:19am CST
To be honest, I like her music. Everything about her performance I am amazed since she really can sing and dance at the same time. We are talking about LIVE performance here and she's amazing with what she does. But recently as I have been singing and listening to her songs over and over again I'm beginning to feel that I should stop listening to her songs. I'm beginning to delete some songs that I know are kind of controversial in my Ipod and sadly I have to delete most of her songs. As what one of the Filipino artist said when she was asked why she stopped listening to Lady Gaga, she said "her songs are like seed that is growing little at a time in our hearts and minds. and if you listen over and over it will influence you one way or another without you noticing it." Do you think that her songs are becoming influential especially to our youth today?
9 responses

• United States
24 Jun 12
Not only does she both sing and dance at the same time - she also sings and plays the piano at the same time. Very few musicians today can do all 3; especially singers that can actually play an instrument. One of the reasons I like her songs is that they ARE contraversial. They make you think. Whether you agree with them or not, if you listen to the words, they make you take a moment and think about things. THAT is a GOOD thing. If we all just accepted everything we are told by authority figures (parents, religious, and political leaders) we would all just be little puppets without a serious thought in our heads. If your religion, traditions, and other beliefs cannot stand up to an objective thought; maybe, they are WRONG in the first place and SHOULD be questioned and changed. She also has a wicked sense of humor; which, not everyone gets. It especially comes out in her stage performances and videos. If you only listen to non-contraversial music, you will be missing out on a lot.

• United States
25 Jun 12
If you have ever watched her sing and play piano, you may have noticed her feet do not stay flat on the floor. She sometimes plays standing up and her feet are moving around and even when she is playing seated her legs are moving and sometimes are as high as the keyboard. May not be "good" dancing; but, when she performs every part of her is on the move.

• United States
27 Jun 12
I do believe that it is being influential. I have many friends with siblings under the age of 18 who love Lady Gaga, but I don't believe they really know what her words are saying. I really like the song Judas because it is catchy, but when certain people are around I do not listen to songs like that because of the words, etc. This is a very interesting question.

• Singapore
25 Jun 12
She's the most influential celebrity last year or in 2010, if i remember correctly. That goes to show how powerful her way of being unique among all others out there. Whether her songs influence me or not, i'm not bothered because i don't listen to them on purpose or take the trouble to download them. If i have the luck to hear it, i listen, if not, i'm fine with it. IT's the same for most songs. Unless lady gaga happens to be my idol singer, if not, she remains as a craze nut to me.

• Philippines
25 Jun 12
I'm not a fan of Lady Gaga but I know she can sing. In fact I like the tune of some of her songs. We have different opinions with regards to her singing and style of performing especially the way she carries her outfits and hairdos, I think it is her way of expressing herself. Maybe she wants to be different from other performers but some people don't find it appealing. I could say I am not influence by her song, but to some youngsters maybe.





• Philippines
24 Jun 12
Hey Freymind !! I like her songs also but i do believe that it`s kinda connected to anti christ or whatever her religion is (if ever she has one) I`m actually scared of what i am hearing since i`m a catholic and we really respect and give a lot of time in our religion. I can`t feel or see the way it changes youth. I mean are they going crazy when they are listening to Lady Gaga songs? i don`t think they are. I respect her songs and i like it but it does not affect the way i feel and think f Christ as my savior. Music is only music until you chose to live with it or to affect by it.