Jalosjos is trying to reign in Zamboanga City

Philippines
June 25, 2012 12:10am CST
i guess mostly everyone here in our country knows who the Jalosjos... well the exconvict one, Romeo Jalosjos is trying to put a reign in zamboanga city. We are indeed expecting bloody election.. so sad, he is one dirty player in this kind of game. I do not know why there are people who also wants to vote for him. I have enough reason as to why i feel this way towards him, my whole family is from Dapitan city and no matter how beautiful dapitan is, it is suffering under their reign, all those tourist spots are not the government's, it is theirs and it is only them who are getting richer by the minute, not the people there. So i know it will be like that when he gets hold of Zamboanga City but then bad for him as there are people like me, and most of the people i know here dislikes him. We are not going to vote for him. To think he would pay P8,000.00 for a vote? such a dirty player and currently i have heard for a propaganda from his party, he said he will put up a micro financing company with zero interest - some people might think this is good, hell yeah he is killing the lending industry in this one. so sad that the people who wants to run for government are as dirty as him..

9 responses

• Philippines
25 Jun 12
It's true that there are crooked politicians, I have heard of the ex-convict and if you ask me, I think he deserved to rot in there for life! The problem these days is the fact that a lot of things can be done with money. I don't think you are alone in not liking him, but if one is in a really tight budget, the offer is really attractive. I just wish the people in your area is wise enough (or not desperate enough). If you have the money, I think you guys should set up a campaign against him. But I don't know if you have the capacity nor strong enough to face such an adversary who could have you killed if you do such. It's sad really. But I don't know how it could be done. Perhaps you should go and ask the Tulfo brothers to help out hahaha.. Just look for proof of malicious activities on his side. Good luck! Have a great MyLot experience ahead!

• Philippines
25 Jun 12

i wish it is that easy laydee as fighting someone like him is scary, hey have the power and eliminating someone - someone just like me is nothing to them...they could. scary. we are praying he won't win at this election.

• Philippines
25 Jun 12
TRUE! There are countless of politicians that shouldn't be running and I would love to take them out one by one, however, we cannot do it easily because they're influential. Sadly, there are more 'poor' people than the working class and middle class. Therefore, money will always buy the poor. If I were given the chance to change something, I would change the voting process. ONLY THOSE PAYING FOR TAXES SHOULD BE ABLE TO VOTE!

• Philippines
26 Jun 12
this is also a good thing laydee, in that way those below the marginalized will not be persuade to receive the money..


• Philippines
25 Jun 12
I am very afraid for the future of our city now. I have heard the same rumors about him and I just don't like people from outside Zamboanga governing it. I also hate the fact that Beng is not planning to run for mayor as she is the only one who I see could definitely trample Jalosjos in the election. I fear that no other candidate can beat him now, and if that happens nothing good comes next.


• Philippines
25 Jun 12
Beng is not running for mayor? i thought she is as she is the only person i know who could stand up against him, many would vote for her, in fact our office would like to support Beng. I do not like Jalosjos and i have long heard of all the bad stuff he did.. i do fear for our city.

• Philippines
25 Jun 12
I was really hoping she would but according to many elders she won't so now there's really no stopping Jalosjos. Let's just hope and pray that Beng decides to run for Mayor, because if she does, it's definitely a sure win, not only for her but for the city as well.


• Philippines
25 Jun 12
oh i really hope she will run for mayor, there is still time for her to run, i know some big boss in our office are having a meeting right now and our president even requested to have a private talk with Beng..


• Quezon City, Philippines
26 Jun 12
I think once you are an ex convict you lose your right to run for public office anymore. Unless the one that is running would be his children and not him. I think that could make the way and if he is already a resident of Zambo City in that case. Same as in Erap where he transferred to Manila since he is vying for mayoralty for Manila. Well let us just hope that Zambo City residents would not be bought by him and would choose the right person there.

• Philippines
26 Jun 12
He is really running, his names are plastered everywhere already, romeo Jalojos - the rapist if i may add. Well my office mate he can run because he was given amnesty or something, he was like "forgiven" by Gloria!



• Quezon City, Philippines
26 Jun 12
I saw I thought he was able to finish his sentence term that is why he is free already. I never knew that he was given pardon by former president. Then I guess he is legally free to do so like Erap was since he was found guilty then was given pardon by GMA.

• Philippines
26 Jun 12
nope, he was given Pardon for it.. the rape victim was even mad when it happened.

• Philippines
25 Jun 12
Down with him! I am not from Zambo... but we have a neighbor who is from that place and what you said about vote-buying is really true! When will they be gone?




• Philippines
26 Jun 12

if only lightning will strike them one by one.

• Philippines
26 Jun 12
Yes! a thousand volts of lightning!




• Philippines
25 Jun 12
Jalosjos was never really out of Zambo politics even when he was in jail, remember Philippine politics is based on family dynasties, so child or children would readily take his place, i'm not sure but I think one of his children operates a version of Disney in Zambo???, then if she is well loved there and people would vote, then nobody is stopping anybody from his family or clan to run, sorry but that is democracy in our country.


• Philippines
25 Jun 12
... and they abuse our democracy! down with them!




• Philippines
26 Jun 12
Gloria De Dapitan is the place that is Disney like..i have been there and so far the place is great. it attracts different tourists in our region, the thing is that is good right? but that is not government owned but private, therefore it is still only them who is really benefiting from it. There is too much capitalism in Dapitan, you cannot even establish a big business if they would know, they find a way to put it down. Only them Jalosjos can have a big business there.

Here in our city if he continues to run, i know there will really be a big problem, a lot of us, Zamboagueños will surely be against him. We will not let him reign here.

• Philippines
26 Jun 12
Hello Jazel, I feel sad about that right now. allowing a former criminal to run for public office is insane. Vote buying is nothing new but if they really want show humiliation for this guy? accept the money but vote for the other guy


. You should crusade for an awareness program about this guy.

.

• Philippines
27 Jun 12
lol actually i am doing my own crusade, most of my officemates do not know about him so i have been telling them not to vote for him lol but see vote buying works way deeper than that letran, see they would get your name, they have "eyes" everywhere, they like know who you will vote or not and it is scary what they could do just to win, they are known to kill people too Letran and they are not scared to do it.


• Philippines
26 Jun 12
If I can describe Jaloslos in a few words that would be child rapist and trapo or Traditional politician. Child rapist because he was convicted of that crime and was even put to jail for it. Trapo, because their name had been around and their well known in politics in that area. Maybe there are good things he did but we don't know of or we're not publicized but from your description and if he wins, zamboanga would end up as a laughing stock of the entire philippines.

• Philippines
26 Jun 12
He is a trapo and a rapist for me, i sure hope he would not win here.

• United Arab Emirates
28 Jun 12
Do you think he will still win? If I could vote, I won't even take a look at his name. Given that he is an ex-convict and a rapist to add, who would think of casting their votes for him. But on the contrary, we really can't say anything since we don't know the mindset of the people when it comes to money. If he has the money, then he will do everything he could to bribe the people. Well, let's just hope that the people have learned and will take this election seriously or else, it will still be the same as ever.

• Malaysia
28 Jun 12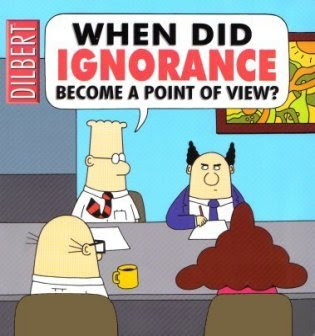 Politics in most of the South East Asian countries are always tainted with corruption and vote buying. The old days of strong man politics are gone. there is no more 'everything he says is gospel and law'. With the better accessibility of information, the people nowadays know better about what is out there. They won't just take in whatever they are told without doing their own analysis. That we have to thank the availability of internet. But there are still people who will just vote instinctively based on what they see on the surface and hear the sweet talks they were told by the corrupt politicians. It is those people that we need to provide the information about the truth to make them think. We have to make them see the big picture, of how their sold votes impacted the whole society with corrupt politicians at the helm. Education is the key to eliminate ignorance.