what is mean tiki taka style

7 responses

• Bacau, Romania
29 Jun 12
Tiki taka is a style of possession played to perfection by Barcelona,in my opinion,in which the team keeps the possession of the ball through short passes for as long as possible and then strikes its opponent mercilessly.I don't think the game played by the national team of Spain deserves to be called 'tiki'taka',because,unlike Barca who manages to create a lot of scoring opportunities and usually scores many goals,sometimes even thrashing its opponents,Spain just passes the ball endlessly and sends a shot at goal every 20 minutes.Spain's game is a perfect medicine for sleepless people,but in terms of results it proved its efficiency.It's obvious that this strategy works and it might bring Spain its second consecutive European title,although I don't think there are too many people who enjoy this extremely pragmatic playing style used by Spain lately.

• Malaysia
1 Jul 12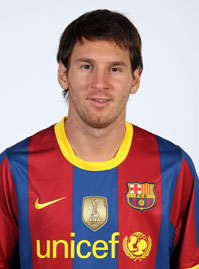 Tiki taka is a playing style. It does not depend on the result to confirm whether it is REAL tiki taka. Spain has been trying to create many scoring opportunities and try to score as many goals as they can. Their failure to create real scoring opportunities and score many goals does not mean they did not play tiki taka. They kept ball possession. They played short passes. They shot whenever they felt there was a chance. They did not do as well as Barcelona although they have the bulk of the Barcelona players in their team. Perhaps they need Messi in the team to play real tiki taka.

• India
29 Jun 12
Hello ronigress, I don't know the exact word meaning of that word. But, I know that it a special trick used by Spain football team. Let us hope they will play this style in the final too against Italy

.



• India
29 Jun 12
I too think so. They consist of players like Xavi and Iniesta. Both of them are good midfielders and are capable of producing short passes very effectively and accurately

.


• Indonesia
31 Jul 12
Yes, Spain will face italy. If Spain had Tiki Taka then in italy has grendle and catenacio defense. As we all know the game tiki taka Spain proved to have produced a wide range of achievements in it. I think the tiki taka is the game ball by not holding the ball long, with one or two touches and the search for a favorable position.

• Malaysia
1 Jul 12
I learnt that Tiki-Taka was invented either in Honduras or Holland, though am not sure again. Spain has really played much of this style than the way Barcelona play it. However, they have played it in some matches in the tournament. The short-passes type of play makes them hold much ball possession and mostly dictate and command the mid field. But I do not see that stopping Italy from taking the trophy. If Pirlo can also be at his best, he can also destroy the free-flow style of tiki-taka of Spain football.


• Malaysia
29 Jun 12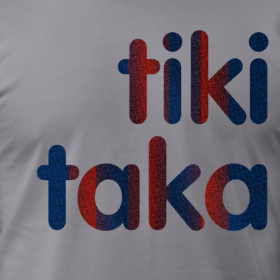 Tiki-Taka is to play possession football with many short passes around the 18 yard box to try to find an opportunity to shoot. That is why Spain has been having so much ball possessions in all their games so far in Euro 2012. Spain has the players to play such style of football but it is not really attractive to watch when the Spanish players exchange 85 short passes with not even one shoot at goal. Some say it is a solution for fans who have sleeping problem.