Is there money to be made in currency?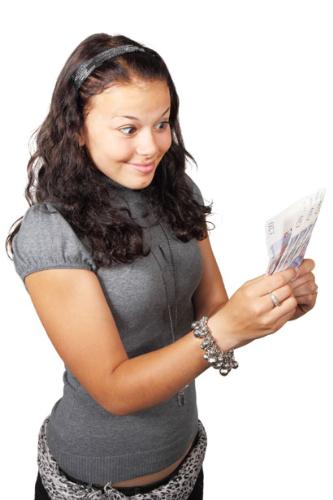 United States
July 1, 2012 7:05am CST
Is there money to be made in currency exchange? I have seen on some movies where they sell one country's money, for another country's money, and make profit. If this possible? With today's value of the US dollar, I'm thinking not. Has anyone heard of this before?
7 responses

• United States
1 Jul 12
If this is true, why does anyone do it? That is way too much risk.

• Indonesia
7 Jul 12
Wrong, make a business with curency/forex have same risk likes the other business. It likes when you build your business, you will have some trouble and you will learn how to face it.Sametimes happen when you want to make money from Forex. Maybe You will loss at the first time but you will learn how to make profit. People always misunderstanding about forex, something you should know about forex. Forex like an investment so you shouldn't not put all your money to forex, A forex player only use their 5 percent from all of his money into a forex. So if you try to make profit in forex be smart

• Philippines
4 Jul 12
Yes, in fact it's called 'currency arbitrage' or 'arbitrage' per se. It simply means that you earn or make profit out of the price difference of each. Since currencies change often or daily then you can take advantage of this when prices of such currency goes down and then make profit when you re-sell it when the prices are up. I think this is how money changers do it. However, if you're not part of the 'money changer biz' then you'd be sure to lose if the 'change' or increase or decrease are too close because you need to pay 'conversion charges' to those money changers in the first place. This sort of thing does well in the black market, however, of course that is illegal. Now with the present currency value of the US dollar, you can actually do it and hold on to it until it goes better. However, do you have money to just let sit for a while? Several months or years or so? I doubt most people are most especially due to recession. Have a great MyLot experience ahead!

• United States
4 Jul 12
I agree, most people have no money. This is almost like the stock market it sounds like, which is also too risky, but one day I may get into it.


• United States
4 Jul 12
It sounds like you have to know the in's and out's in order to make any money and not get ripped off or just loose from luck.

• India
2 Jul 12
for sure since its called as forex trading where you earn some dollars for higher valued index and in forex trading,the learning has to be plenty and once you learn it ,you will get a clear picture of how it works and you can trade various currencies to make money

• United States
4 Jul 12
Sounds like it is for the pro's, too risky for me.

• India
1 Jul 12
is its safe to invest in such sites?

• United States
1 Jul 12
If the risks are so high, I would say that it is not safe at all.

• Malaysia
1 Jul 12
That's what they call Forex trading. It doesn't have to be US dollar. You can trade Australian dollar against Euro for example. It is kinda a high risk investment cause you need to acquire knowledge about the market. It's about how you predict the value of a certain currency against another. You can predict by looking at how the world market goes.

• United States
1 Jul 12
Yes I have heard of this, sounds too risky for me.

• United States
18 Jul 12
Yes, there is money to be made in currency, actually plenty of them that you can made if you know what are you doing in the first place and willing to take risk. It is not for the faith hearted and those who can't afford to lose. Nothing is safe in FOREX except calculated risk, you have to play before you can win (lose).