Strapped for time...

Omagh, Northern Ireland
July 1, 2012 4:33pm CST
Or..the Life of a watch.. I don't do Bling,I don't wear Jewellery,and I don't feel the need to wear an expensive watch..For Me,A watch is a functional item,I want it to do something useful (Tell time) and be reliable,and that's it.My Brother and his Wife got Me a nice watch for My Birthday last Year,(not the Gold retirement one level of expensive!

),but a reputable name and quite high tech..but I don't want to wear it every day..An inexpensive digital one I had before is still working fine,the battery is still good,but the strap had cracked and broke..I took it into a local Jeweller's place recently that does watches.."Sorry,We don't have a strap for that..try "X" Jeweller's,they sell those.." (In the next closest town,10 miles away...) I went there on an afternoon break from work for a browse..It's waterproof,and came with a plastic type strap. "We'd only have a (not waterproof) Leather strap to fit this one",I was told. "You don't have any manufacturer type replacement straps?" I asked? "We'd have to order them in specially,that's more expensive..." So my options were to either get an inappropriate leather strap,or order a suitable one by special delivery that would probably cost more than the watch is/was worth..

Not very environmentally friendly,when the watch outlasts the original strap,and a replacement costs more than the watch did! Anyone else been in this situation? what would you do?
2 responses

• United States
2 Jul 12
The leather strap might not be waterproof, but I know that they sell products that you can treat the leather with to make them waterproof, and these are fairly inexpensive. If you are in water a lot, though, then I would definitely suggest re-treating the strap on a regular basis, although the instructions should tell you how often you should reapply the treatment. The only real downside to this is that the leather can irritate your skin while it is drying, especially if you have sensitive skin, so you might need to switch it to the other wrist from time to time.

• Omagh, Northern Ireland
2 Jul 12
I've been checking ebay for some more suitable straps since then...I don't mind doing the job myself,plus it'd be a lot less hassle!

• Omagh, Northern Ireland
17 Aug 12
I ended up buying one for this watch from Ebay this past week..I got a Nylon strap cheap..the only downside is that it has a velcro closure,but it's comfortable,waterproof (not that I'd wear it swimming!) and fits snugly on my wrist..

• United States
17 Aug 12
I am glad to hear that you finally managed to find something that you like and also were able to get it for a reasonable amount of money.

I would not like the velcro closure, though. I would be too worried about it not staying closed, especially since I am active ... I would worry that I would catch the edge on something and the velcro would open too easily.

I have broken regular watch straps like that, so the velcro would be a concern for me. How do you like it so far, though? Have you had any problems with it yet?


• Philippines
6 Jul 12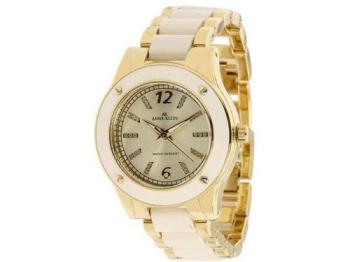 Just junk that watch if the strap would cost you more. Just buy a not so expensive one for your daily use or if you don't want to spend for new one then wear that watch your wife hasgifted you. I think a watch should be worn not just kept in a box.


• Omagh, Northern Ireland
6 Jul 12
I know the watch has no sentimental value to me,I bought it myself,but when it's still working fine,I'd rather not just junk it..I'd rather make the effort to keep it. (not MY wife,btw..My Brother and HIS wife got me the good watch!)

• Omagh, Northern Ireland
17 Aug 12
I got a cheap nylon strap from ebay which fitted the watch fine...worth the effort!