Afraid of Spiders?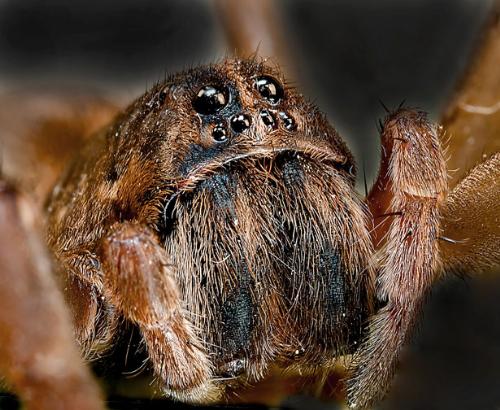 United States
4 responses

• United States
2 Jul 12
Hello dansazz I am not afraid of spiders per se, but I am also not a big spider fan. If I encounter a spider in my dwelling, I will often try to remove it safely (for the spider and for me.) However, there are times when a spider simply gives me the heebeejeebees. I know that this is usually not rational, but it is what it is. When I lived on the farm, every summer there was a huge spider who made a web near my barn door. It was gigantic, easily as big as a man's palm. It was yellow and a bit furry on the legs. Had big eyes. I would greet this every time I went in and out of the barn. I tried to coexist with this spider and think that I was successful in doing so. But there have been other spider encounters in which I have 'freaked out' to get them away from me. My father was deathly afraid of spiders. Whenever he encountered a spider, he took great delight in sending them to see their maker. Peace

• United States
2 Jul 12
Also, I do not like the way that they feel when they are walking on me.


• Hyderabad, India
2 Jul 12
no i do not fear the spiders. okay some body has phobia about something. may be you have for that spiders. so do not worry my friend. do not fear the spiders. they will not harm you anything.

•
2 Jul 12
Yeah, include me in the arachnophobics. I am also afraid of spiders especially those big ones. I cannot make a sleep when there's a spider near me, because I am presuming that it will crawl towards me while I am sleeping. Lol! Good day!