diego maradona says,spanish revolusioner on football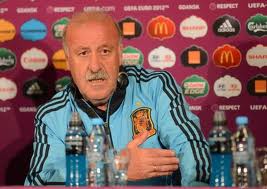 7 responses

• Malaysia
5 Jul 12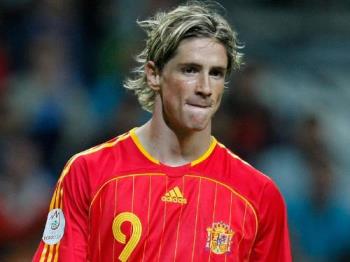 "Revolutionary Football" means something new in football which has not been done before. Is the tiki taka way that the Spanish are playing revolutionary? I am not sure. A check in the wikipedia shows that such playing style is primarily started by Johan Cruyff when he was the Barcelona coach and developed further by the Dutch coaches of Louis van Gaal and Frank Rijkaard in Barcelona. So Spain may not be the first team to play like that. As for 'shadow striker', I have doubts on its effectiveness. My opinion is that if Torres were to have started the game, Spain would have got bigger benefits and would not have produced a few boring games before they came good in the final.

•
6 Jul 12
i excaited about "shadow striker", its be goes to populer style on the next game. are u a gree? cheers

• Malaysia
6 Jul 12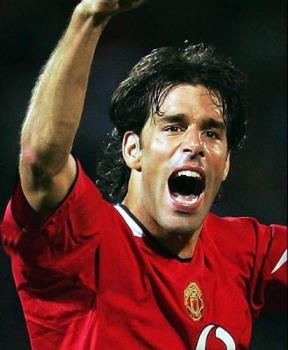 I don't think the concept of 'shadow striker' will come into fashion as it is a system that requires good midfielders and the 'shadow striker' has to be a midfielder with a very predatory intent. Not a lot of teams that could play that way even if they want to. But I still don't think it is better than a system with a genuine striker like Ruud Van Nistelrooy.

• Argentina
4 Jul 12
I think all this have to do with the great work between both Barcelona FC and the Spanish goverment. Spanish goverment made a national plan to develope sports (not just football... basketball, athletics ,etc) to make Spain one of the most powerfull nations in sport. I think Spain will do great on this olympics ( again, in general, not only talking about football). And of course, we all know the great work Barcelona does with his young players.

•
4 Jul 12
thats right,search for telented young player is very imfortant and should be in duplicate

• India
12 Jul 12
I think Spain have showed that they have the tiki taka game that can be used both defensively and offensively. In games where they have been off color they have used it defensively depriving the opposition of ball possession and attacking options. In games when they have been on song, they have used it offensively to punish the opposition. In this tournament, they were largely defensive, but exploded in the final. Yes, it is definitely a Spanish Revolution in football. Cheers! Ram

• Indonesia
11 Jul 12
yeah..Maradonna is right..the style tiki taka ala barcelona is modified by spanish national team and success... the false nine ala spain is effective when they had no killing machine...they had torres but of course Torres is not like David Villa in national team..the weird tactics but it works..

• Singapore
4 Jul 12
While everyone is purring over the tiki-taka and its non-stop passing, then one thing that impress me is not the passing but "herd" mentality of the players. When one opposition get the ball from the midfield to the spanish defences, you can be sure that there is at least two players doubling up on the opposition. At times, it could be three and it is consistent throughout the game. Coupled with depriving them of the ball possession, the opposition is choked. To counter that, the opposition must be a good exponent of the one touch game. This will pull the spanish all over the place and thus leave gaps to exploit. Of course, the current game, there isn't one team which is capable of doing just that.

• Malaysia
4 Jul 12
I don't know how can a person describe, a revolusionary football. Johan Cruyff and his Total Football Holland in the 70's was revolutionary. Brazil introduction of the beautiful game with the likes of Pele, Socrates and Zagalo was revolusionary. Of course the Spanish national team of the current generation have revolutionized football by being the best for many years now. Creating and breaking records after records. A cycle will one day end and who knows? Maybe one day someone with just a normal way of playing football will beat the Spanish side. It remains to be seen how will the Spanish team do, once their core players of Xavi,Xabi, Iniesta, Puyol and Cassilas decides to hang their boots, but from the looks of it, they have up and coming players who could easily take over from them now.

• India
4 Jul 12
Spanish players are really the game changer. They have shown the world why they are called the world champions. They won the Euro cup without a full time striker. Thats just something you can do if you have the world's strongets midfield. Xavi and iniesta, they are just simply the best. They can handle the ball, no other player in world can.