Jennifer Lopez Trying To Get Pregnant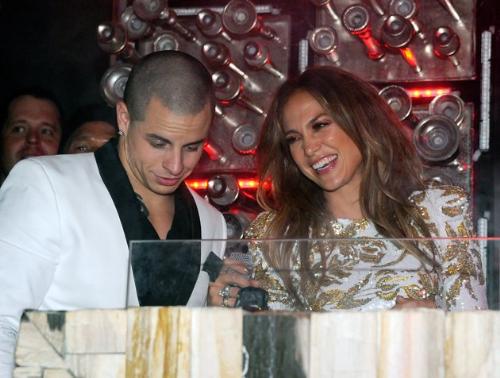 Philippines
July 6, 2012 2:37am CST
I like JLo whenever she makes a performance because even if she's already in her 40's she still looks awesome and she can still sing and dance. While this pregnant news is somewhat startling because as we all know JLO and Marc Anthony is still on their way for their divorce a news that JLO already wants to have a baby with present beau is somewhat either a good or bad news.

JLO and her present lover Casper Smart are already trying for a baby of their own. which notes that she's already been telling her family and closest friends that she's going to be having a baby. The news also said that Lopez would love nothing more than to become pregnant by Casper.

Isn't it too soon for them to think about this? Well only JLO and Casper can answer that question. Good luck though if they will try to have a baby and hopefully this man is going to be the last for JLO.
4 responses

• United States
6 Jul 12
I love her and she is a great actress. I would not like to see her have a child by that child. she needs time to heal from her last ruined marriage. jumping in to have this mans shild who can't even support them is just not a nice thing. bad enough she has to take care of him.

• United States
9 Jul 12
Honestly, only the couple that is involved knows if it is too soon for them to start thinking about having a baby. While it may seem that things are moving quickly between the two of them, I can also see why JLo is in a hurry to have a baby. You see, as a woman we are only granted a small window of opportunity in our lives to carry a baby of our own. The fact is that JLo's biological clock is ticking and that is probably why she is trying for a baby so soon after the relationship has started.

• Philippines
6 Jul 12
i never heard about this news, thanks for sharing. well, if that is what j.lo wants then that is her choice, hopefully this relationship will be the last for her and not we can hear again in the news that she is separated, since we all know she has been through lots of relationships and marriages and it all just ended in separation and divorce. i am not in a position to judge because only them knows the real thing and story,..goodluck to them though.

• Philippines
6 Jul 12
Well, I guess they just wanted to be news, that's all. I don't really care much about actors and actresses, but I do care much of babies. I know it's her right to be a mom again, but I think she's not prepared for it yet because her mind's in the clouds. I mean, before she was married with Marc Anthony and while they were still married, you could hear her saying that she's happy and all but I guess she wasn't. So coming from someone who loves the limelight, I think they'd do anything to be in that limelight again. Good for them. I don't think it's good for the baby though. Have a great MyLot experience ahead!