sometimes the things that are so hard for us to say.....

Philippines
July 8, 2012 11:53am CST
sometimes the things that are so hard for us to say, are the words that we mean the most. first thing that came to my mind was my own feelings towards my parents. Both of them are not in good terms, so they split up, but their separation was never legal but still they were mature about it and lived on with their lives. Even so, I have never despised neither one of them. But I guess, my only side effect is that I couldn't say the words "I love you" to them out loud. Not only to them but also my brothers and sisters. I somehow made an excuse to myself that, "I don't need to say that, I'll just show it instead". but, even so, maybe I'm not brave or ready enough to say it to them. Hopefully before time runs out, I will have enough courage to say it, before I regret it for the rest of my life.
6 responses

• Philippines
8 Jul 12
this is so true. the hardest thing to say is what we mean the most. it is so hard because it exposes our sentiments openly. we feel ashamed and naked once those sentiments are exposed and open. that's why as much as possible we tend not to say those words that express our deepest sentiments. in my case, i gather myself to brave this difficulty of expressing my sentiments to my loved ones.

• Philippines
9 Jul 12
I can certainly relate to what you are saying. I guess in a way I am ashamed to express myself to my parents, which right now when I think about it is, weird. I shouldn't be ashamed because their my parents but, I don't know. Maybe I'm going crazy or something...

• Philippines
8 Jul 12
Action speaks louder than words, they say. I guess that it is better to show them how much they mean to you than tell them you love them every single minute of the day but your actions imply the opposite of it. I am sure that even though you have not voiced out that you love them, they truly feel that you do. But yes, it would be nicer if there are confirmations right? Like there are kind of relationship that requires a person to say the word before you can actually believe that they do love you. Why not give it a try? If you are too shy to say it, maybe you write it. Send them letters or cards and tell them what you want to say. Express your feelings in writing like what you just did right now here at mylot.

• Philippines
9 Jul 12
Yes, in any kind of relationship, confirmation of your feelings is to be said rather than you just assuming how they feel about you. I guess I know now why I am so afraid to say it to them. I'm afraid that their response to my saying "I love you" would not be as I hope it would be. But there my parents, I'm sure they love me unconditionally, or so how i would believe they would. And I can't even believe myself right now that I am doubting my parents. Maybe It would be best that I would put it in writing. Thank you, I think I would do that


• Philippines
9 Jul 12
What is your reason for having doubts about their love for you? They are your parents. There really are people who are not used to saying I love yous and if your parents are like those people, try to understand that like you, it is hard for them to say it. Another thing is that, if we love someone, just say it and do not really hope that they would love you back. Saying I love you and expressing it is not a guarantee that the other party would love us. What is important is you have said and expressed it. Do not worry yourself about what their reactions would be and focus on what you want to tell them. Sometimes, there really should be someone who should start it. I think that if you start to be opening yourself to them and be open to express your true feelings, they would eventually adapt to that and would do the same thing in return. Like for me and my husband, I am not really the type who would say I love you everyday and would kiss her husband in public but since my husband was that kind of person, I was able to adapt to it and was doing the same thing now. I know that it would be awkward at first but if you give it a try and everything good follows, you won't really regret it. I hope that you and your parents would be closer after you have send your letter to them.

• Philippines
9 Jul 12
My parents' relationship are the ideal one. One that I long to have too if I find 'the one' for me LoL! But the thing is I cannot say those words to them. I know a lot says that we should tell the people we love that we love them - I guess I'm just too shy to tell those words and just show it also like what you do. Hopefully I'd be able to say those words too...

• Philippines
9 Jul 12
Hi enelym, long time no see

That's nice that you have such wonderful parents. I'm not saying that my parents are not wonderful it's just that they have their own way of dealing things. Hope everyone gets over this sharing thing because I feel annoyed to myself of not being to do such a thing. Happy MyLotting

• Garden Grove, California
8 Jul 12
hi davaome just screw up your courage and say it as we never do know what tomorrow can bring.If any thing happens and you lose a parent or sibling it would be too late. So find a quiet moment and tell them I love you so You will not regret it later.I did tell my husband how much I loved him the last day, and the next day he had one last heart attack and wass gone. I did not get to say goodbye where he could hear it but I did murmur it as he lie unconscious on the breathing machine.I now those all so important words are the hardest at times to say but still do it and know you did good.

• Philippines
9 Jul 12
Hi Hatley, I've told myself that but I still can't. You know the feeling that your so good in giving advice to others but then when it comes to yourself you can't even help yourself? Somehow that's how I feel right now. Maybe I'm just looking for an answer, something that will clear my mind on why I have such feelings towards my parents. Hopefully I won't go crazy just because of this, but hopefully in the future, before I lose the chance, I will have the courage to say it to them. Like you did.

• Malaysia
8 Jul 12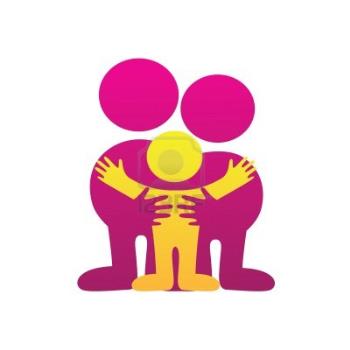 The fact that you are talking about it shows what you are really feeling. You do love your parents. It may be hard for you to say what you feel now to them, but you will be able to if you make an effort. We have only them as parents. Do it before it's too late.

• Philippines
10 Jul 12
I just started a topic similar to this. Yes, they say that action speaks louder than words, but still saying the word is another thing. Hearing the word is something that everyone wants to hear. It's a magic word...that can melt the toughest guy in town.