Baby's Laughter

Philippines
July 11, 2012 4:39am CST
It's nice to hear a baby giggles. It sounds like music to my ears. I recorded my 5-month-old baby's laughter. While I'm working in my office, I play it over and over again. It helps me relieve my stress. If only I can able to upload it here, I would be happy to let you hear it too. hehehe...
4 responses

• Philippines
11 Jul 12
Laughters and giggles of babies are really fun and enjoy to hear. It could take away stress and tiredness somehow. It really shows how happy a baby was that could make us feel happy too.

• Philippines
12 Jul 12
Hearing a giggling baby can make you smile and laugh too... And I do agree that it can relieve any stress at all times. As a mom we just have to enjoy it's cuteness because when they grow old its not cute anymore:-)

• Philippines
12 Jul 12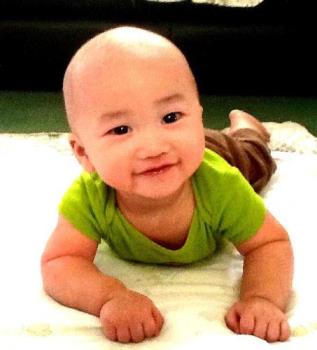 A giggling baby? Ohhh that is really cute! What could delight a Mom but to hear the voice of her little one and how much more delightful are the giggles that sound like music to a mom's heart. I know how you feel because I also am a mother. My little one is all the world to me, I would delight in just about anything about him.


• Philippines
11 Jul 12
Almost everything a baby does is just cute, even crying. They are really little angels in human form. Your baby must really make you happy most of the time. I hope you are having enough rest time though, because I know that being a mother, especially to a baby is a full time job. All the best to you and your baby!