how often do you mylot?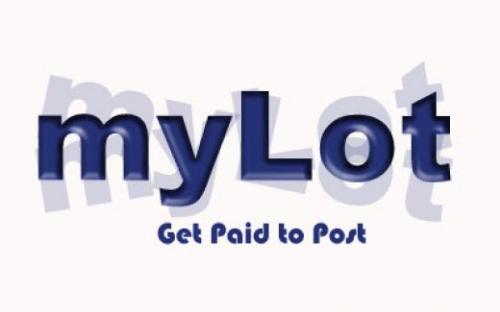 Philippines
July 11, 2012 10:00am CST
Hi mylotters, I am a mylot freak! I pretty much mylot when i have my breaks in between classes and when i get home. So basically i spend a lot of time on mylot. How about you? How much time do you spent on the mylot website? I hope to hear your reply! Thanks mylotters and happy mylotting :)
9 responses

• Garden Grove, California
11 Jul 12
hi savagecabbage I am retired so I mylot all morning, all afternoonand all evening as I have fumn and enjoy keeping up with all myfriends here.when I can do something I enjoy' and actually make money doing I am really happy.

• Philippines
12 Jul 12
wow! so i guess that is why you have so many posts. keep up the good work there.

• Australia
12 Jul 12
I'm here a lot when I'm at home. I keep it open as I do other things and come back every so often to answer a few discussions. This place is just way too addictive everytime I want to leave it alone I just can't do it


• Liechtenstein
12 Jul 12
Depends on my mood and the amount of time I have. Also don't forget whether if I have the answer to a topic or have a topic to discuss. Probably my time spent on MyLot will be once every three days or sometimes once a day or twice a day.



• Philippines
11 Jul 12
This reminds me of a discussion I have started about a year ago; refer to this link: http://www.mylot.com/w/discussions/2549741.aspx back then I was really into mylotting and I thought that it was just some sort of phase that I would eventually get off, but seeing that about a year later I am still actively participating and really glued to mylot a lot, especially just lately again, I can really say that I am still hooked. It's just fun learning, sharing, and earning at the same time.


• India
11 Jul 12
I mylot whenever I get time.But the fact is that I seldom get time to participate here.Poor internet accessibility multiplies my problems.Actually I get time only on weekends and then I participate here as much as I like provided internet access is available.Had internet access been available I would have been more active here than I am now.

• Indonesia
11 Jul 12
For last 3 months i was little addict with mylot,not only with earning,but i like about make money online topic on discuss.Last years i'm not active here cause of my jobs.Now every morning i try to reply topic and add some friends,afternoon upload my interest photo,and in the night try to find good topic to discuss.Very interesting working with mylot.

• Philippines
11 Jul 12
i was like that when i first discovered this site. its amazing how much info you can get just from the stories of other members. it became even more interesting when i started to have friends. whenever i have my computer on, you can expect that i am logged in to myLot. I dont really post that much. i just keep it on the background and post when i find something interesting