remember ART ATTACK?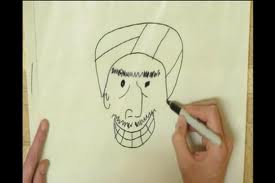 Philippines
July 11, 2012 10:49am CST
hi mylotters! When I was a kid, I used to watch the disney channel everyday. There will be shows like lizzie mcguire, house of mouse, the weekenders and art attack! I loved watching art attack because it teaches me how to be creative. I remember once that I made a book shelf out of a shoe box because the guy from art attack, neil buchanan, inspired me to do so. Have you guys watched art attack? What creative thing did you do when you were a kid? happy mylotting.
6 responses


• Philippines
17 Jul 12
aww. That is too bad. It is really cool! I think you can look for it on youtube :) Happy mylotting.

• India
12 Jul 12
Oh my god! I am a big big fan of art Attack. I mean i have never ever missed a single episodes of this awesome show. It was my favorite of all the shows. i even have tried a lot of things by watching this show.

•
12 Jul 12
I used to love watching art attack i remember once i made a thing to put on your desk to put your pens and pencils in made from toilet roll tubes.My favourite bit was the big art attacks when he made a big picture which you could only tell what it was until it was shown from the air.I used to try and guess what the picture was of while he was doing it i rarely knew what it was untill it was revealed.If i still had the subscription for the childrens channels i would probably still watch it.I might have a look on you tube to see if there are any videos of art attack.

• India
11 Jul 12
I love that show very much and art attack whenever it gets aired i will be glued to the sets and the wonderful creation and stylish presentation is what keeps me watching it and the way he conducts it with innovative stuff daily is awesome.i really dont have any clue where he gets this creative cardboard ideas

• India
11 Jul 12
Hi friend, in my childhood days, i am interested in drawing and draw a lot of cartoon pictures. Also i am interested in watching cartoon channels and have lot of cartoon images as my favorite.

• India
11 Jul 12
They are still aired here except lizzie mcguire and they r sure way to learn.