Afghan Woman Gunned due to Taliban Love Triangle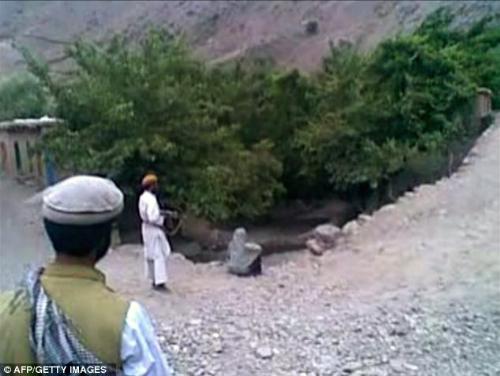 Philippines
July 13, 2012 2:06am CST
I just read this now and its so awful! I have no words for these men. The woman that was gunned down was accused of having an affair with a member of a Taliban militant group. Parwan province governor Abdul Basir Salangi told CNN that as both Taliban men 'had some kind of relationship with the woman', they instead opted to accuse her of adultery to 'save face'.

The video has been condemned by the Afghan government as un-Islamic and inhuman. What can I say... Speechless... The woman didn't deserve to die and the two men who doesn't have balls opted to accuse her of adultery so they can save their dirty faces and

!
1 response

• Philippines
14 Jul 12
Well now i know those guys are cowards wow they couldn't even get to agree on killing each other to fight for her what looser those guys are, they should be the one's shot in the back well at least the woman is now free of all the crap that she has been leaving in her whole life.