Liverpool sign Fabio Borini from AS Roma!!

India
July 14, 2012 9:29am CST
Brendan Rodgers is made his first signing as a Liverpool manager in the shape of Fabio Borini. The AS Roma striker would add to the striking options at Rodgers disposal along-with Suarez and Carrol. At 21, Borini also offers a long term option for re-building of the Liverpool squad under Brendan Rodgers. What do you think of this signing? Cheers! Ram
8 responses

• Malaysia
15 Jul 12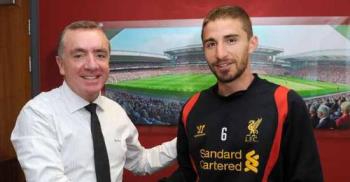 I think Borini is a good signing for Liverpool. He will make their forward line more menacing, unlike last season's always passing around in midfield that never came to a shoot. I think Andy Carrol will leave or be on loan. Borini will be the preferred striker of Brendan Rodgers.

• Malaysia
15 Jul 12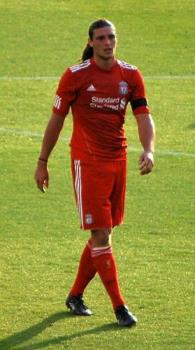 Andy Carroll is not a bad player. But his physique makes him a good target for high balls even though he is equally good with both his feet to shoot. The way that Brendan Rodgers wants to play in Liverpool is like what he did with Swansea - passing the ball on the ground. So Carroll will not have many chances to make use of his airier power and Rodgers will surely prefer a smaller striker who is fast and can turn defenders. With Carroll's high transfer fee and salary, it is hard for Rodgers to retain him as a reserve. With no winger support in Liverpool's play, Carroll won't be able to do good there anyway. Maybe a move to a new team that could build their game plan around him will be better for him.


• United States
14 Jul 12
You tell me. As an Italian , he is a good Offensive player? That is a plus. Being only 21? An Extra plus. So in a way he is the new , young player they need But playing for AS Roma, I wouldn't call him a rookie. So I think it is a great move. am I right Teacher?

• United States
15 Jul 12
Oh! There are two different styles!Which style is easiest to learn?

• Malaysia
15 Jul 12
Borini is no stranger to English football. He played for Chelsea and Swansea a total of 20 games and scored 6 goals before he joint AS Roma. He also played for Chelsea reserves and youth team for 3 seasons and scored 10 goals. In both Chelsea reserves and youth team and Swansea, his mentor there was also Mr Brendan Rodgers.


• Australia
14 Jul 12
I think it's a good step forward for Liverpool, and I hope it's going to be a better option than Andy Carroll, whom I think underperformed based on the price Liverpool spent to buy him from Newcastle United.

Carroll is highly likely to be loaned out, hence it'll probably be only Suarez and Borini available for the front line. In any case, it's good to see new signings for Liverpool as I feel the team really needs a revamp and new players to turn them into the top 4 contenders again.

Let's hope they have a good season this time around!


• Australia
14 Jul 12
Yeah, he did hit some form towards the end of the season, and we did see some of his brilliance in the recently concluded Euro 2012 competition, but I feel many people (including myself) think that his price tag upon joining Liverpool was way too much. I guess he had troubles proving his worth because he wasn't a first team regular. Oh well, if only he had been given the adequate amount of opportunity to prove his worth.....

Anyway, Suarez will most likely be the regular starter, and it could be a two way fight between the other two like you mentioned. In any case, may the best man win!


• India
15 Jul 12
Agreed. His price tag was way too much. But that is not his fault, it was brilliant business by Newcastle and poor one by Liverpool. But even then the form that he showed at the end, had he shown throughout the season maybe he could even have turned into a good buy. Remember Liverpool ended up with so many matches that they dominated and drew in the end last season!! Cheers! Ram


•
14 Jul 12
I think that it is bad news for Andy Carrol who Rodgers has already doubted wether he fits in with his style of play. I would not be surprised to see him move with quite a few clubs interested in him.

•
14 Jul 12
He may have rejected an offer from West Ham but i am sure that if a team who were going to finish at the top end of the league came in for him that he would go.

• Indonesia
15 Jul 12
it is the first signing era rodgers..it is sad for me..but when hearing his comments that he never think as roma as his future club, the transfer is good for us.. why we must keep the player which did not give all his heart to the club?? we still have a captain, de rossi..there are many talented player more than borini i think

• Indonesia
30 Jul 12
This is the right step by Brendan Rogers, where he managed to bring back the swanse manta protege who had returned to italy to buy AS Roma. It is also an advantage for Liverpool as striker Borini it was a good game, and this will also help work on the front lines Luis Suarez Liverpool.

• Singapore
15 Jul 12
As Serie A is not widely shown in my country, I ain't quite sure how is the player. But at 21, Borini seems to be a prospect for the future. The achilles heel of Liverpool is the lack of a proven goal-scorer. If striker can convert some of the many chances that Liverpool create, then they might have gotten a gem.

•
14 Jul 12
Its nice to see Rodgers strengthening the squad.Lets hope Borini will be a successful addition to the team and at 21 he has time to develop into a great player and he could have years with the team hopefully winning plenty of trophies with the team.Hopefully this only the first of several new additions to the squad we need a strong squad if we are to be in contention for a champions league spot maybe even winning the league.