if you are afraid of...

United States
July 14, 2012 9:57pm CST
Elevators, like I am, will you go in one if someone you know is there with you? I will only go into an elevator if someone I know is in the elevator with me. I also let them press the buttons and everything and I usually close my eyes and hold onto the bars at the sides... Either that or I'll just sing.. try to distract myself. Will you go into an elevator if someone you know is there, despite your fear of elevators?
6 responses


• United States
15 Jul 12
Yeah that's a big no no. I especially hate the ones in parking decks, the ones that are glass that is! I don't want to see where I'm going, it makes me dizzy! Well okay there are two that I am KIND of used to. I used to work for a set of hotels, one had an elevator that was glass (all but the bottom) and I got used to it and liked it. Looking out actually SOOTHED me lol.

• United States
15 Jul 12
I'm not afraid of elevators. I have had a dizzy spell looking down a glass one when it got to about floor 20-something, but that's about all my problems. The roomie is afraid of heights - or as she says, she's not afraid of falling, its the landing that she's afraid of... and when she gets in a glass one, she faces the doors so she doesn't have to look out. I only had a brief problem after getting stuck on one for a few minutes during a power failure when I was in college - but I got over it. (Something to do with 8 flights of stairs!)


• United States
15 Jul 12
It's been years since i've rode in it, but I remember it being too shaky for my liking as well! :(

• Boise, Idaho
15 Jul 12
I think that if I had a real problem with elevators having a friend with me that I trusted would definitely help. Some are worse than others. They jossle you around and then I do feel alittle uneasy. My daughter is usually with me and we are talking or some such thing so I never feel nervous or weird.

• United States
15 Jul 12
Yeah if I can have someone with me to talk then I do that. I hate being in an elevator with too many people as well, that is usually when I stay quiet and try to just "will" the ride to go quickly! That's why sometimes if I can help it I make sure it's just myself and a friend or friends that go on the elevator, no one else on it. The "jossling" stop and start are the worse. There are some that you can barely feel move, whether it be from the start or when it stops.

• Boise, Idaho
16 Jul 12
I must say though that I enjoy that feeling in my stomach when it comes to a stop.

• United Kingdom
15 Jul 12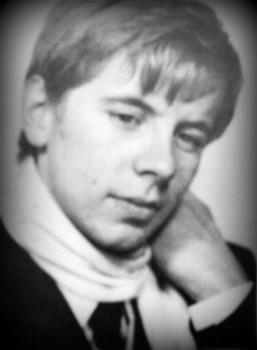 I'm not overly keen on elevators, or lifts as they are known over here in the UK. I honestly can't remember the last time I used one. I invariably opt for the stairs; but if I was with someone and found it embarassing to admit my dislike of elevators to them when confronted with one, I'd probably go in with them. After all, I could hardly expect them to use the stairs. It's the same with the Underground train over here in the London area where I'm resident: I intensely dislike using it, but will do so to accommodate someone I'm with, although I've not done that for a long time.

• United States
15 Jul 12
I let the person know that I am afraid of them, if they aren't aware already. I don't think I could go into a subway myself, I'd be too afraid of what could happen. As for going into the elevator just to accomodate the persoN? Not necessarily. Sometimes I've walked the stairs.

• United Kingdom
15 Jul 12
If I knew the person well, I'd suggest the stairs, but if not, I can see myself going in to an elevator to accomodate them; ditto the Underground/Subway.

• Indonesia
15 Jul 12
why'd you do that? are you scared if you're in an elevator yourself? haha so embarassing. but i don't think its weird because everybody must be have a phobia, starts from food, things, animals, including elevators. well i go into an elevator alone or if my friend or anybody were there. i think its no problem.

• United States
15 Jul 12
I have a huge fear of it stopping when I am on it and not being able to get help, or it plummeting to the ground. It's a huge fear of mine and hence why I'd rather have someone with me or take the stairs.


• United States
15 Jul 12
Elevator's can get stuck and you be in there for a few hours... To each their own though. I can understand your point of view though.