while children are life's just one game and then .............

Bulgaria
July 15, 2012 9:21am CST
while children are life's just one game and then come the problems and concerns. Would you like to be children again without worries and problems to be happy and carefree and not think about anything. to me personally when I sometimes get tired of everything and everyone!
4 responses

• India
15 Jul 12
Yes in early age life is tension free. Then the life is like game. But when we become grown up we have take many responsibilities on our shoulders. But there is no scope to go back to our childhood. We have to accept the reality of life.

• Bulgaria
18 Jul 12
while we are all children is a game all around us flowers and roses. only when we come bigger problems worries and everything else. I am very glad that most have had a wonderful childhood filled with play and fun. I wish again to be small and have no worries and only dreams. Thanks for the reply.

• United States
15 Jul 12
No I would not,,I had a wonderful and happy up bringing, but to go back there, "NO"..I am very happy with the person I have evolved to be.. Being a child again would put a burden )at least financially)on someone that I love and I would not want to do that.. I look at the issues whic occur in my life , good and not so good, as learning experiences. When was a child, I knew everything, but didn't know diddly (nothing)...lol

• Bulgaria
18 Jul 12
nice that you had a good childhood, what could be better than that but still nice and now that love life and enjoy it. I am very happy that things do you get and you feel alive and happy. thanks for the reply.

• Philippines
18 Jul 12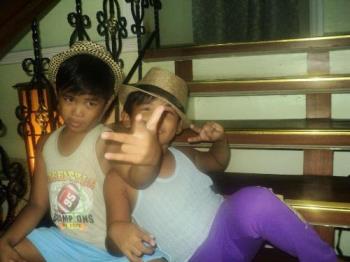 Kids are the happiest people in this world. They worry about nothing and all they care about are toys and food. Playing is all the world to them and it is as if they will not tire up with doing nothing but play. Yes indeed sometimes I want to be a child again. I think that is the easiest part of child. It is just that every one has to grow and leave childhood whether you like it or not.

• Oklahoma City, Oklahoma
17 Jul 12
Yep, children live in the Perpetual Now, where God lives. Except that God's understanding of Now is 'soon to be Later,' whereas children in the Now only know as far as they can see (if someone leaves the room, that person ceases to exist; they don't have to plan for the future, because the future doesn't exist ... that's why they don't like bedtime; because they can't see it as 'getting ready for tomorrow' when it always feels like 'game over').