Will you tell me what you think of Magic?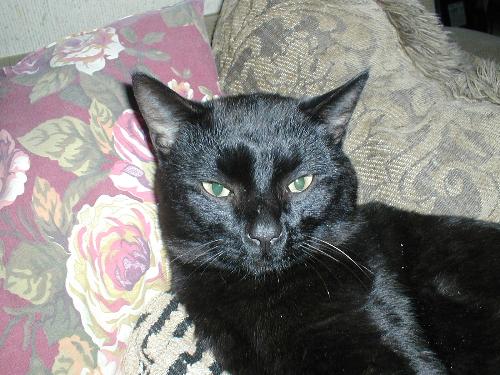 United States
7 responses

• United States
21 Nov 06
Hi Magic! What a beautiful cat. I have a black cat too and one that just comes to my house to eat.

• Canada
21 Nov 06
Awwwwwwww. He's a sweety. If my cat played together with yours, they could be called 'Salt&Pepper'.

• United States
21 Nov 06
my kids are into it. they have a whole bunch of books, like wiccan stuff and things of that nature i have not checked them out.



• Australia
21 Nov 06
magic looks beautiful How cute love the name... I had a black cat when I was young and he's name was sooty....

• United States
21 Nov 06
Magic is a sweety when he is not eating the nipples of the babies bottles..LOL...He reminds me of my black cat Shadow who I lost early this year..