Our NHS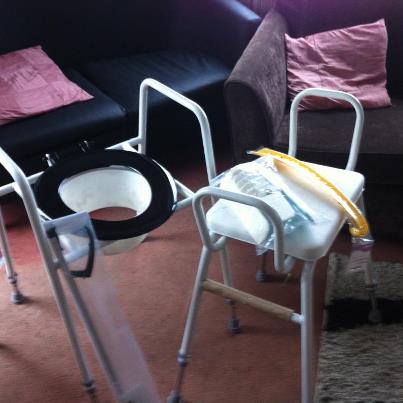 July 16, 2012 7:15am CST
So often our NHS gets slated as being inadequate and giving poor service. However I am currently waiting to go into hospital to have a hip replacement and I have to say that the service I have received as been wonderful so far. I was seen quickly by the specialist, had my pre-op appointment last week with some lovely and helpful nurses, today I have been to see the occupational therapist who has given me all sorts of 'aids'for when I come out of hospital and is having a special chair delivered to me this week. The date for the operation should come through any time now but I can honestly say all the treatment that I have received so far has been wonderful. When you think that I have not had to pay a penny for any of this service or equipment it makes me realise just how lucky we are in this country with our health care. What is the health care like in your country?
5 responses

• China
18 Jul 12
You are fortunate enough to have a free health care.Over here,nearly everybody has medical insurance,but I have no idea how much medical expenses of hip replacement can be reimbursed.You know,We have a population of 1.3 billion.May your operation for hip replacement be successful!

• China
20 Jul 12
Yes,You are blessed with it!I wonder if everyone enjoys it.I mean no matter whether one gets employment or not.

• United Kingdom
16 Jul 12
We seem to be quick to pick up on the bad things going on and dont rally round to aid and support our public sectors.. Police, ambulance, firefighters, schools, hospitals, armies and such dont get our support anymore, yet we wonder why they are falling apart! We need to re think our priorities and support everyone while they are here to be supported. If our public sectors afall, what are we to do?!

• United States
22 Jul 12
I know this is going to sound crazy but here in the USA, it depends on what kind of health insurance one has and how much money they have which determines what kind of health care they'll recieve. Sad, eh? Very! But it's the truth! We do have the most updated procedures one can have however, if you don't have the funds to pay for it then you're sh*t out of luck. A lot of other countries have the best health care plans that doesn't cost the person anything or next to nothing which is what we all should have for we can't help how our health declines or what not but that's how it is in the USA.

•
23 Jul 12
I can't imagine what it must be like living under such a system having been brought up all my life in the cradle to coffin service we have under the NHS here in the UK. We pay our National Insurance out of our wages/salaries but if you don'r t work you are still covered and the amount we pay is negligible really considering it covers pensions, sickness pay, unemployment and other benefits as well as our free health cover.

• United States
16 Jul 12
I could get very good care if I could pay for it. I have no insurance. Right now I do not need it. I often hear both ways about nationalized health care.

•
17 Jul 12
Well I have no complaints at all about our service. I have had 61 years of excellent service without the worry of how the treatment is paid for. It is very reassuring and takes any financial strain away from being ill! My husband and I must get around £200 worth( at least) of medications each month without having to worry about paying for them.

• United Kingdom
16 Jul 12
I live in England and think that the National Health Scheme is great because it is free. My disabled son has many different appointments to see consultants, surgeons, physiotherapists, occupational Therapists and others that I would have to be a millionaire if the treatment was not free. When pregnant I have got superb care off the midwife team. I have had home births each time a baby of mine has been born. I know medical care in America costs loads. In New Zealand medical care was only free up to age seven years old. We are so lucky to get free medical care in the United Kingdom. Good luck with your hip replacement. Yes, my disabled son has all sorts of products to help like an electric bed that goes up and down, a shower wheelchair and a lifting device.

•
16 Jul 12
Thanks for your good wishes! I am dreading it but looking forward to being pain free!!

I had my last son when I was 45 and the treatment I received during that pregnancy was second to none! I had my own personal midwife who came out regularly to my house and dealt with me during my frequent admissions to hospital, during the birth and for several weeks after the birth. I think that many of us the NHS for granted in the UK; we read and watch on TV many reports of the inadequacies in the system, but I can only go from my own personal experiences, and they have been fantastic!