what are some foods that help stop insomia?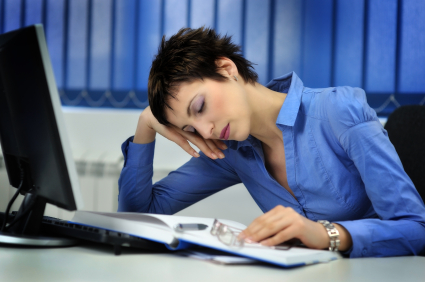 Philippines
July 16, 2012 5:17pm CST
Nowadays I can't hardly get a good sleep.sometimes I can only sleep around 1 am then i need to walk up at 3:30 and worse is that I can't really sleep even an hour.that's the reason i feel sleepy at work even if i drink already 3 to 5 cups of coffee. Could anybody tell me if there are some medicinal foods that can help lessen my insomia problem?
10 responses

• United States
16 Jul 12
I have heard a small snack, like yogurt or a granola bar. also, have heard popcorn.

• United States
16 Jul 12
Oh maybe the vegetables because of the vitamins, this is a good suggestion


• United States
16 Jul 12
I'm not sure for foods. Try warm milk or something before bed perhaps. Also ask a doctor about it for best results

• United States
17 Jul 12
Its a smart idea what you're doing to try a diet change first, I agree.

• Vietnam
17 Jul 12
Drink a glass of warm milk or you can soak your foot in warm water for a while before you sleep... Eating sweet lotus soup can help you also....

•
17 Jul 12
The only one i have heard is that having a warm milky drink before you go to bed is supposed to help you sleep.My grandparents swear by this and have a warm milky drink before bed everynight.A warm milky drink has been found to be effective at inducing sleep scientists have looked at why.They discovered some chemical reasons such as an amino acid that releases a sleep inducing hormone though scientists don't think it is released in large enough quantities to cause sleep.They believe the real cause is psychological,they think it is linked to a baby sleeping after being fed.They beleive warm milk subconciously reminds us of the feelings of safety and security we had when being fed as a baby.

• Chile
17 Jul 12
Most of the people have insomnia problems if they drink too much coffee. I feel that you have linked coffee with taking away your being sleepy at work. Yet it is probable that work makes you sleepy because it`s routine. Try to stop what you are doing for a while and do something else. Maybe you can do the same work in a different way. And stop drinking that coffee, unless is decaffeinated. At night, I like to watch TV, but not a show that interests me so much that I will watch it all night

. A hot broth or some warm milk at night will help too.

• Philippines
17 Jul 12
try drinking a glass or warm milk before going to sleep , there are components of milk that can promote sleep

• United States
16 Jul 12
One of those doctor shows recommended cherry juice just before going to bed. Of course like a lot of the advice those doctor shows give, you have to be rich to afford to do it since cherry juice is very expensive. Probably a little warm milk before bed might work almost as well and certainly would be less expensive.

• United States
26 Jul 12
I am surprised sometimes that any one could be considered rich in this world. But this is true about the doctors. Especially because they are not caring if you have the money for it but just that it "might" help you to do so. Like me, I too would first try a cup of warm milk long before I would try to buy some cherry juice.


• China
26 Jul 12
Hi dear friend, maybe you can try some hot milk and have a warm bath befor you go to sleep. I think they can help you to have a nice sleep. Good night.

• Philippines
16 Jul 12
To cure your insomnia, try to analyze your life style (as they may be the cause of your problem). There are a lot of natural remedies that you can try. You can try sleep inducers like warm milk or calming herbal tea. Train your body to wake up and sleep at the same time of the day, it could be on weekdays or weekends. Exercise. Have a healthy diet.It helps your sleeping mechanism function well.