Timeshare: the way to have a nice vacation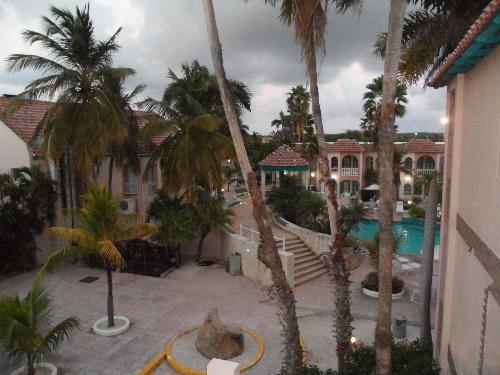 Chile
July 20, 2012 3:53pm CST
I checked at discussion here before starting this post and I was apalled by reading that the few discussions were about how the people had been scammed. I have a very different opinion, although I might not get back the money I spent to buy it if I sell it. I checked at the Wikipedia and it said "These properties are typically resort condominium units, in which multiple parties hold rights to use the property, and each sharer is allotted a period of time (typically one week, and almost always the same time every year) in which they may use the property. Units may be on a part-ownership or lease/"right to use" basis, in which the sharer holds no claim to ownership of the property." We bought a week in Aruba about 20 years ago. It´s a one bed unit that can lodge up to 4 people. It has a complete kitchen and a nice bathroom. There are pools, restaurants, a minimarket, beachfront and a casino nearby. When we bought it, we paid about US $7000 over a 5 year period. I thought then that is was less than my electricity bill. There is a maintenance fee every year, but that means we have a clean unit, maids service, towels and the place is remodeled from time to time. I forgot about the inicial price (who wouldn´t after 20 years!) but since then I have been able to spend vacations in 5 star resorts all around the world for a reasonable price. When I share my unit (as I did this year) my friend paid one week´s maintenance and I paid the other. Last year, in Aruba, I had full capacity (I spent a fourth of the maintenance price then). Do you have a timeshare? What do you think of them? How much do you usually pay for a week at a good hotel or resort? I remember that when I went to Orlando with my grandchildren years ago, it was less expensive for each than a no star motel room. Share your thoughts!
4 responses

• United States
20 Jul 12
I have never really understood how a timeshare works and I certainly never had that kind of money to be able to purchase one, let alone the desire to do so. Not that I don't like going places every so often, but it takes money and when you don't know how you are going to pay the next bill, it is hard to think about going on vacations. If I had worked for the last 30 years it would have been a lot easier, but I satisfied overall with the trips I have made in my lifetime. If I had the chance to visit one with someone I might go, but right now it is a question of survival. Have a great weekend!!!

• Chile
22 Jul 12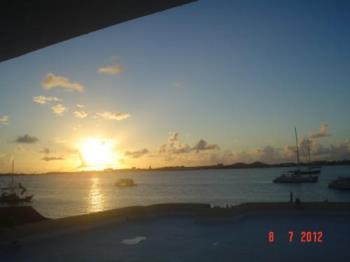 It was easy for me, when my husband was alive, to pay about $100 a month during 5 years in oeder to become ownwers of a timeshare. Now, thanks to that, I can have vacations in places where everything is a trest and I know noone will harm me if I go alone. I know, sweetie, that now you are jsut telling your body to behave and don´t give up. I know what that means. But sometimes, a beautiful sunset will make our immune system work better. I want to believe this is true.


• United States
22 Jul 12
I think if I had an extra $100/month, I might be able to pay all my bills on time instead of praying that my electric and internet don't get cut off tomorrow. When I looked at your message in my email, I didn't realize you included the picture. I'm so glad I decided to open the link and respond. The picture was so beautiful! Have a great week!!!

• United States
20 Jul 12
I think timeshares are nothing but a rip off. My mother got into buying quite a few. I never went there of course u know i don't travel & i sure wouldn't go spend a week w/her anywhere, lol.We got along like two old tomcats, lol.I thought her ridiculous for getting involved w/them to start with. Sounds like u have had good luck w/yours & i'm glad.

• Chile
22 Jul 12
Timeshares are made for people who like to travel and who can get enough money for the airfare each year. You can also put together up to 3 years for 3 weeks. That´s how I got 2 weeks now. I have used them to visit Brasil, Spain, the US at 4 places, Mexico, Argentina, Colonbia and islands at the Caribbean several time. I would not be able to do that if I had to pay a hotel. Beides, now that I´m old, I want hotels with good bathrooms and beds

.

• United States
22 Jul 12
I don't have timeshare but have used my family's before in the past for a week away(was such a relaxing trip). There is nothing wrong with timeshare if you enjoy having slightly limited options of where to go(often the price is great). I myself am old-school as I prefer to book into a hotel and just really enjoy myself. I have a few rewards programs that I use that gives me car rental points, hotel points and airline points so often my vacations are 100% free. I guess I am picky as I like to stay in style and know I have to pay for it but feel I deserve it as I work really hard the whole year round.

• Chile
22 Jul 12
I own a timeshare in Aruba but there is also a sort of club called Interval. I`m a member of that and for an annual fee I can exchange my week to another part of the world, deposit my werek to use elsewhere later and also get offers for getawys around the world. My last vacations were at St. Maarten. I was there for 2 weeks at a time of the year that suited me and had nothing to do with my week in Aruba. It was an exchange and I paid some more for the exchange rate. But it was worth it. I have been in Europe, the US, the Caribbean and South America exchanging my week. All the places I`ve gone to are 5 star resorts or hotels.

• United States
22 Jul 12
There is no need to be on the defensive, if you read what I wrote I stated i travel for free all the time. If timeshare was a bad concept I am sure it would have gone under long ago. It is a great way to visit various places and they make their money if the people who forget about their timeshare or never use it.

• Chile
22 Jul 12
I`m not on the defensive, teamcholent

. In fact, I`m way past an age and state of mind there I need to defend anything, much less a timeshare. I`m very glad that you travel for free. In fact, part of my airflight expenses are paid with some dollar prizes I get by using my credit card. And I could also talk about the help of my piggybank, but that`s another story

Take care and happy travels.


• Philippines
20 Jul 12
I've heard of timeshare before. We were in Boracay Island, here in the Philippines, and this company (i forgot the name) were inviting tourists for a free dinner buffet in exchange for an hour of our time to discuss their timeshare offer. We liked the idea, because we enjoy traveling, but we don't have the extra money to spend for that, at that time. Perhaps, after we're done paying for our car and credit card, we could spare some for the monthly payments for timeshare. It would be a good thing to have, especially when we get older and retire from work.

• Chile
28 Jul 12
I alo found it a good idea when the kids are small. We took our grandchildren to Orlando 12 years ago. They were small, so they needed homemade food. We ate good breakfasts, packed sandwiches to Disneyworld and came back for a homemade diner. We couldn´t have done it otherwise and it wa very cheap.