Inked up... any regrets?

United States
July 20, 2012 6:36pm CST
For my tattoo-happy friends, do any of you ever have any regrets about getting inked up? If so, why? If not, any advice to give a tattoo virgin? LOL! I am probably going to get one next week, a symbol of a beloved race I will probably do multiple times every year. What intrigued you and inspired you to get your first tattoo? Did you get more?
5 responses

• United States
21 Jul 12
I do not have any tattoos, so I cannot give any advice about how/where/when to get one. However, in an earlier job I came across lots of people who were trying desperately to REMOVE tattoos, which I understand is very painful and expensive, so I guess my advice would be MAKE SURE you are sure before you get one.

• United States
22 Jul 12
I'm glad you have considered it carefully before deciding to do it--a tattoo is a hard thing to un-do!


• Bulgaria
21 Jul 12
I plan to, mine was made of a guy who works very good, but at that time when he made it he was with broken leg and it took much longer, than usual. I started feeling pain at the end, so I delayed ending it and I planned to do it another time, but I never went to see him again and to get the tattoo done.

• United States
20 Jul 12
Pain tolerance keeps me from getting a tattoo. Also the cost of the tattoo. I can better spend my money elsewhere. I once thought I would get a butterfly on my 50th birthday. I will be 55 at the end of this month and have no inclination to get one.

• United States
21 Jul 12
I never thought I would want to get a tattoo.... and until recently I really had no captivating reason to do so. I actually won a gift cert at a banquet about a month ago which is covering the majority of the cost. For me right now it is lack of time that has delayed me, I went on vacation earlier in the month and the month previous I had three races. People always laugh at me when I cite 'lack of time' for my biggest reason why I am not doing something 'right now' but the truth is I'm always doing something, which is why I've been missing from here for awhile too. There's only so much one can cram into a day, a week, a month, a year lol.

•
24 Jul 12
If you only recently began thinking about getting a tattoo, I would wait a little longer before making the life-long commitment of having something permanently on your body, especially if it is in a place that will be difficult to conceal with clothing. Every time that I think of something I would like to get tattooed on my body, I wait a few months or more and see if I am still interested in having it done. At this time, I do not have any.

• United States
24 Jul 12
fencer07, I appreciate your honesty but you have said the same thing that many other people have said in trying to what... change my mind? The only reason it was RECENT is that UNTIL now I have never had a reason to consider getting one at all. Was that perhaps something that went over your head? I'm fairly sure I wrote that somewhere lol. For YEARS I have had friends with lots of tattoos, several who even design their own. I have known tons of people who DO tattoos too... never been interested before, until now. Second order of business that I don't understand either - one of the biggest things people cite is 'trying to conceal'. WHY would I want to get a tattoo at all if I want to HIDE it? Because clearly everyone who gets tattoos does it because they don't want anybody to see that they have a tattoo, correct? I know I'm being snarky but hello, if I had a dollar for every time someone mentioned hiding a tattoo or 'putting it somewhere where it can easily be hidden', I would be a virtual billionaire. I used to be a smartmouth with my grown kids and tell them - HEY, make sure whatever you decide to permanently etch on your body is something you will still appreciate in 10 years... well, if I ask myself that question, I can say without question that I will still be happy with it in 100 years.


• United States
10 Feb 13
I have no regrets my first one was done on a dare but I chose something I like so dont feel any regret I was the only one out of a group of us who had the courage to go through with it so it is a testament to my courage my second one is a memorial to my dad the scond one hadnt even healed all the way before I was thinking about what I want my third one to be I have decided that I want something to honor my kids but not sure what exactly when I figure it out I willno doubt go get it down the advice I would give to a tattoo virgin would be this 1. make sure you really want a tattoo because it will be there for the rest of your life 2. make sure that its a design that you absolutely love and will still love years from now 3. make sure the artist is licensed and reputable 4. know your pain threshold- the amount of pain depends on where on your body you get it done- dont be afraid to ask the artist for a break

• United States
12 Feb 13
I can't believe I wrote this discussion 7 months ago. I still love my tattoo lol. I still don't think I will get another one.... except that I qualified for Boston (marathon) and am going to run it this year, so I suppose maybe I could get 'Boston 2013' if I ever decide to get another one. I just don't know where would be a good place to put it. Within my group of friends, I have a lot of courage, if I decide to do something, I'll follow through no matter what anybody else thinks of it. If I got to the point where I mentioned it to anybody, my mind was already made up lol!

• Lenox, Georgia
20 Jul 12
I don't have any tattoos myself but my husband has a lot of them. He does regret some of them from when he was young and stupid. He has meaningless ones from when his friend first became a tattoo artist. He has other ones that he cherishes like his grandmas name, a cross and my name on one of his arms. Those he likes and is proud of. =) I would suggest just to get something that means something special to you. Then you will most likely never regret any of them.


• United States
21 Jul 12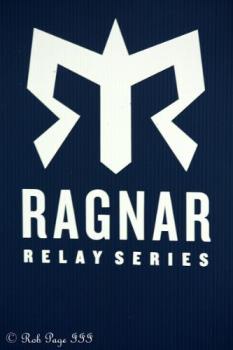 I've added a photo of my Ragnar symbol - I thought about it last year a few times but never with any conviction until this year. I've always and will always admire tattoos other people have, I thought it was really weird that I considered getting my own. Anyway, this is the symbol for Ragnar Relay, a 200 mile relay race I have now run 4 times, and I have one more this year in November. We always get temporary tatts in our race packet at the start and love to use them creatively, but they don't last forever. People always ask me about my tattoo, usually the first question is 'Is that REAL?' followed by 'what does that mean?' so it gives me the opportunity to talk about my race. After using sharpie to try and extend my temporary one an additional 2 weeks, I finally decided I'd rather just get a permanent one. It's too much of a pain to try not to wash my leg.