What cellphone would be best for me?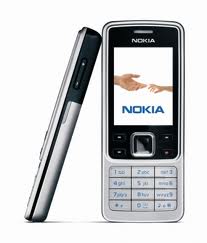 Philippines
July 24, 2012 12:52am CST
I need your opinion on this guys. I want to buy a cellphone. I want one with lots of games in it, where I can have music, take pictures and videos, and have wifi...best if it would also have a radio. With the loads of techy phones coming out I am not sure which one is the best and which one would last long. I used to have a Nokia 6300 and it lasted long with all the features above except for wifi access. I then switched on to Samsung corby which was a mistake because someone loaned it to me and it wasn't what I expected. Now it's broken and it's not even a year since I got it. Now I want something that would last a long time.Do you have anything you can suggest?
4 responses

• Australia
11 Aug 12
The best phones at the moment are the: iPhone 4s Samsung Galaxy sIII Nokia Lumia 900 The ios operating system has the most apps available yet is limited to 32 gb and small screen size on the 4s my personal favorite is the s3 with the android os and the largest screen with 32gb or 16gb internal and external up to 32gb and is the follow on from the s2 which is still very popular. it is very easy to use and to customise as android has the 2nd largest app store the Lumia 900 is a Windows Phone 7 os phone and has not got a large range of apps like the other 2 but is good enough. if you need a phone short term it would be an ok option due to the fact that when Windows Phone 8 comes out, all WP 7 phones won't get the update but will get there own update to look like it (WP 7.8). WP 8 is due to be released around the time Windows 8 comes out which is getting it's final tests done by the end of the year so it can be realised as early as in the next few months

• Philippines
24 Jul 12
Depends on your budget and usage. High price phones would mean they have the best features but also the high prices. Cheap phones have the basic features but some games and apps can't be installed. Medium priced ones are an off-shoot in my opinion. Some are great while others are not worth the price.

• Philippines
24 Jul 12
I am currently using samsung galaxy mini and it really works for me. I has all the requirements you mentioned apart from I can not really say if that would last long. As for my case, I have it for like a year now and everything is still okay aside from its battery which is easily drained now. Maybe because I play games so much or maybe because it is normal that as days passes by, its battery performance are getting weaker. I think that galaxy phones are okay but it would really depend on you. I always hope that I could have a bigger screen.

• United Arab Emirates
24 Jul 12
p3halliwel2005, cellphone depends on ones choice how much he/she can pay and what features he/she wants. The things you have mentioned above like wifi, radio and lots of games etc.the best mobiles that suite to you are the android mobiles. And in android mobiles, the cheapest is the HTC explorer with awesome features and it will allow you to play almost all apps that are available in android market. It has lots of apps as it is android radio Bluetooth wifi awesome touch etc. Hope if you buy it, you will enjoy it very much.