Now, it's Arn-arn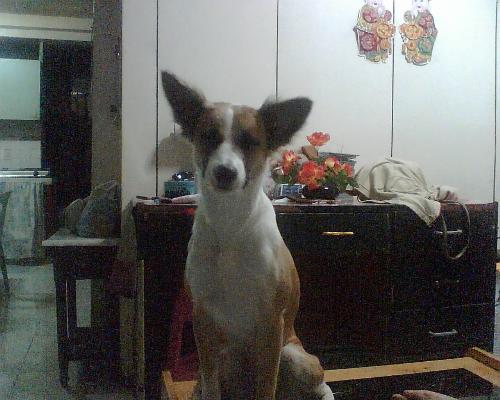 Philippines
July 26, 2012 1:03am CST
I have just posted a discussion about our dog getting kennel cough. She is still at the vet's clinic. She is on dextrose because she doesn't have the appetite to eat anymore. The vet said she should be isolated because kennel cough is contagious. But I think it's too late... Yesterday, after we had the vaccine of my son, we visited our mom. There I've known that our other dog, Arn-arn is the one being attacked with kennel cough. Now we really got worried. We do not want her to get worsen, but the medication is just so expensive. We are still trying to ask discounts from the vet. I hope he gives big discounts and terms... Oh dear, poor Arn-arn...
1 response

• Philippines
26 Jul 12
hi aejey, I know how you feel give them vitamin C like ceelin and always give water if they don' t want to drink use a dropper force them to drink water it will help. Cook chicken liver just boil it put onions and pinch of salt if it already cook smash it then give it to them if my dogs don't want to eat this is what I gave them. hope they will be better soon happy mylotting


• Philippines
26 Jul 12
Thank you. I think I meed to share my baby's ceelin. lol! but yes, tamtam's favorite is liver... even the fish liver, if ever she smells any, she will immediately get near the table or the sink where you are preparing it (even the uncooked - oh i'm starting to doubt tamtam is a vampire...) and looks up to you like a beggar. :) i missed her already... but Saturday is near. we can fetch her back from the clinic on saturday... no problem with Arn-arn because she still eats her food...